Player: Luca Bonmartini - Marshal
League: Grande Italia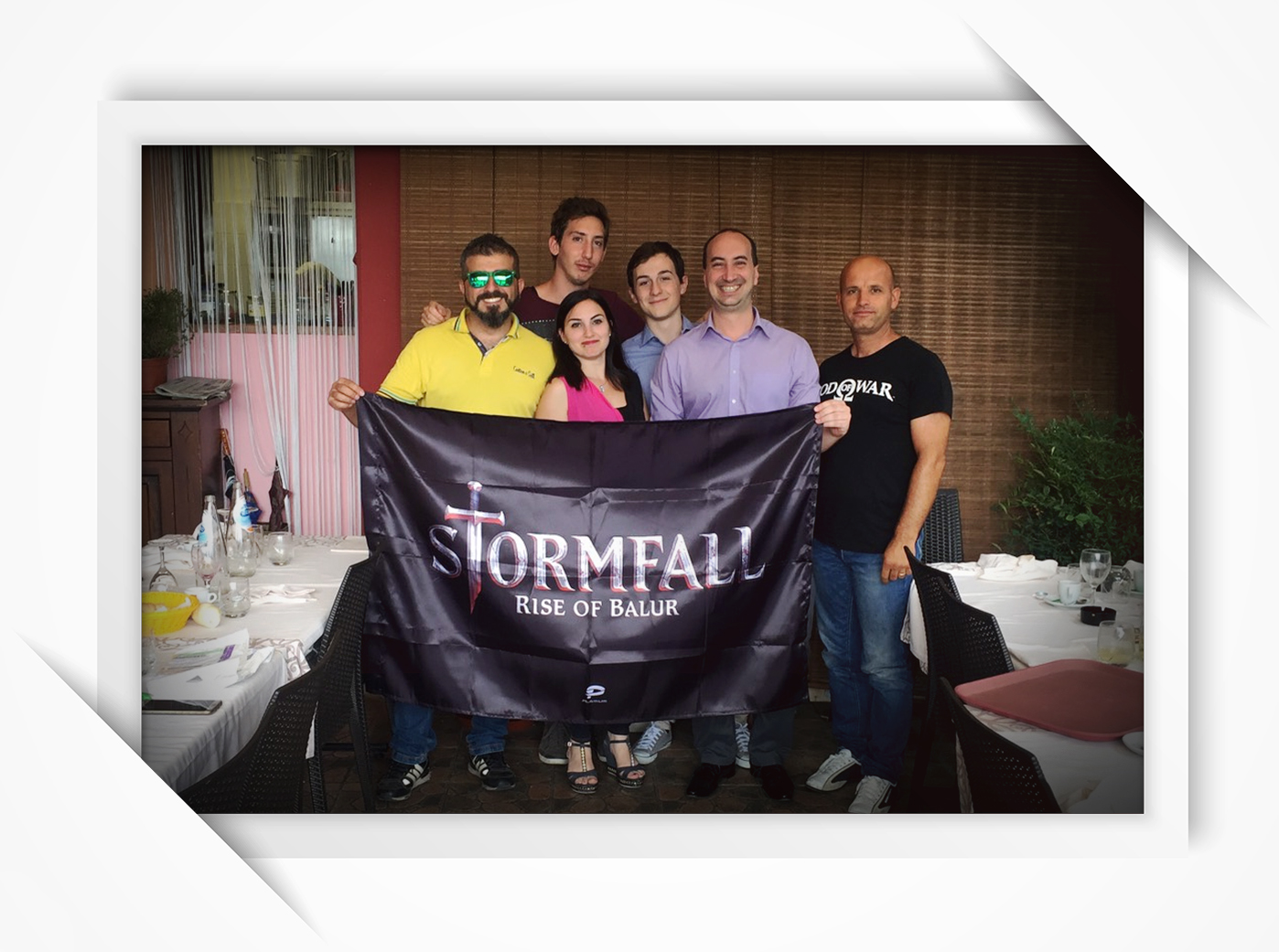 Luca Bonmartini is the Marshal of the League "Grande Italia" of Stormfall: Rise of Balur. He spoke to Plarium about his League's recent gatherings.
1. Ciao, Luca! How long has your League been playing Stormfall: Rise of Balur?
Ciao, Plarium! We've been in the game 4 years now. I wasn't always the Marshal though - Opsss is the founder.
2. How often do you hold League gatherings? Tell your story.
In total, we've met up 7 or 8 times, I think, each time with a different group. The first gathering was 2 years ago. There were 10 of us that day. From the original group, only a few players are still active, but the rest of us see each other more often.
The last time we met was two weeks ago, which was a meeting for the League's Captains. I see other players from the game less formally too, but we are spread over distances of up to 1000km.
3. How many players take part in the gatherings? Where do they come from?
In total we've probably had around 25 players join us. They are all Italian, but come from many different regions of the country.
4. Who organizes your gatherings? How long does it take to put it all together?
I'm usually responsible for organizing the gatherings, which is fair enough because I am the League Marshall. However, it sometimes happens that other players get together without me too.
5. Did you like the flag we sent you?
Yes! We really loved it - although it would be double-awesome if our League's coat of arms was on there too. The flag looks great at our gatherings though.
6. Will there be more gatherings in the future?
Of course! Over the last 4 years we have created a real family. There are all kinds of people that play together and share their lives. It's weird to think that I talk more with many of my fellow players than I do with my friends in real life, but I like it that way.
7. What kind of suggestions can you give to other players who want to make a gathering?
Do it! Gatherings help you to grow the relationships in your league, which in turn can help you succeed in the game. This is important if you want to turn your League into a strong family.
Outside of the game, gatherings give you the opportunity to meet new people in your life. Everyone can give you something new. Give it a try - you've nothing to lose.
I'd like to thank Plarium for giving me this opportunity to fill my life with beautiful people - grazie mille!