When was your League established?
Our League was the result of a merge that took place between two Leagues, the Underground Warriors Domination and UW, which took place four and a half years ago.
How often do you and your League Members get together?
A gathering takes place every year on the second weekend in May. We have smaller gatherings throughout the year, but the gathering in May is the biggest and is open to everyone.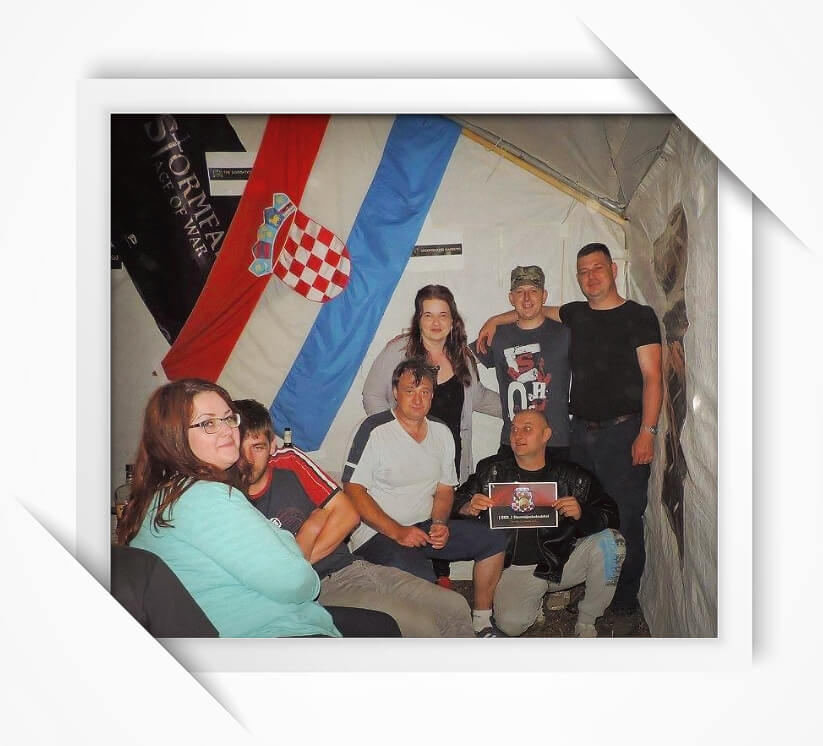 How many players take part in the gatherings? What countries are they from?
Our last gathering took place here in Croatia from May 12th to May 14th, 2017. During that time, 30 of our own League Members showed up as well as something like 60 Stormfall players in total. That means that around 30 players belonging to other Leagues visited our event this year. It's a pleasure to see that these events are appreciated by players outside our League too, including some from as far as Slovenia and Romania.
Who organizes your gatherings? Does doing so require a lot of time?
To organize an event like this it's important to have a good team living where the event takes place. You also need to have someone willing to put in the effort needed to organize such a team. This year the lead organizer was Zvonimir Vrbljančević, one of our League's Captains. Every League Member living in the Croatian city of Slavonski Brod, where this gathering took place, did a great job of helping to make it happen. The result was truly amazing. These three days of really cool events brought everyone closer together and we all had a great time.
Did you like the flag we sent you?
Yes! The flag Plarium sent us for this gathering added a really special touch to the proceedings. Thank you all so much for that! We really like it a lot. We're actually going to add the name of our League to the flag in golden letters. It's going to be the centerpiece of our gatherings from now on.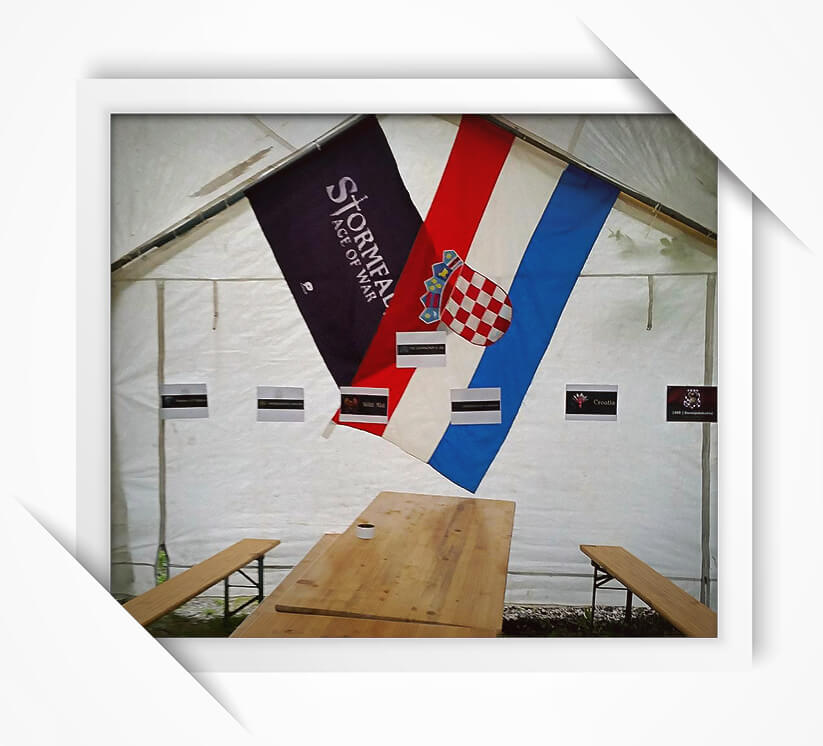 What gatherings do you have coming up?
The next big gathering is scheduled for October of this year. The biggest one, in May, has become such a big tradition that we've already begun thinking about next year. In fact, next May, the same weekend we're planning to have our gathering, a gathering of bikers is taking place in the same city and several thousand people from all across Europe are expected to attend. Maybe some of them play Stormfall. Who knows?
What advice can you give other players who want to hold a gathering?
Holding a gathering requires at least five members of the host League to already be living in the city or region where the gathering is going to be held. It's not easy to find a good location for a large number of people so this is crucial. These five members need to organize the travel and accommodation details for people visiting from far away, prepare the food and beverages, and more. It sounds like a lot of work but in the end it's absolutely worth it.
A gathering is ultimately about people. Nothing can come between a team of people who are willing to travel (in some cases) hundreds of miles in order to meet and spend time together. We're very happy that the time we've spent in this game has resulted in such friendships. When we announce the gathering every year, we open an account to gather money for the event. Every member or guest makes a payment depending on how many days he or she wants to attend the gathering. That's the way we deal with the costs. Everything else is planned and discussed in a Facebook group that we make specifically for the gathering so that everybody is involved and satisfied with the decisions that are made. For four years now this has been the way we've done things and we'll continue even though every year the gathering gets bigger and is attended by more players from other Leagues and other countries. The final thing I'd say is that if you have the chance to organize such a gathering, please do so. You will not be disappointed. It really adds value to the time you spend in the game and you'll form lifelong friendships.
Well said! Thanks so much for your time and we wish the Domination&UW League much future success!