Greetings, my Lords and Ladies!
Darkshine is well known for its Leagues. The very idea of these glorious and honorable people coming together proves that true friendship and loyalty is key for success in the lands of Stormfall. Today I am proud to introduce Petra Hard, the Ambassador of "FATIH 1453". Petra kindly agreed to tell us the story of this League. Let's get started!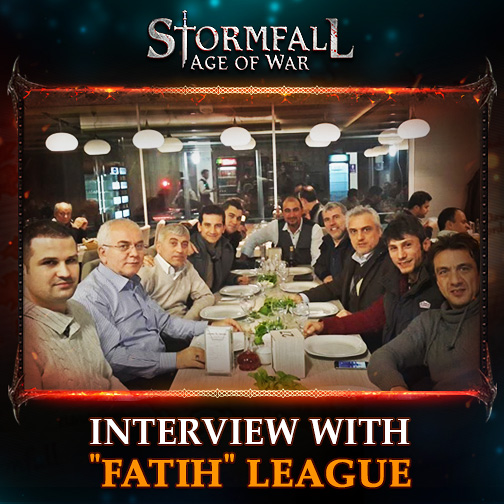 Q: Tell us about yourselves. How did you find out about Stormfall?
A: We like strategy games and had been playing Total Domination for a year and a half. When the fields of Stormfall opened, we decided to make the transfer.
Q: What do you like about this game the most? What makes you come back again and again?
A: We have a team-style of play, and Stormfall allows us to make plays on the map whether it's an organized takedown of 15 or more Beacons at once, or simply aiding a player by providing Scrolls or Resources. This surprise element combined with team play is the key factor in why we come back again and again.
Q: What is the usual daily routine for your League?
A: Our players usually log into our teamspeak server daily. Players in Fatih 1453 are divided into teams. Each player participates in their own team, then each team assists in accomplishing League goals. What our players do on a daily basis usually depends on the in-game event taking place. Whether it is a Battleground, PvP, or simply Raid event, every team participates.
Q: Your League is famous for its team spirit. What allows you to set the bar that high?
A: The first Alliance war was against Fatih 1453 and carried on every 3 months after that, up to today. Ever since this happened we have been prepared for such an action again. The fact that most of Fatih 1453's players are friends in real life plays a big role in keeping team spirits high even when we get worst situations we get ourselves into. This is because everyone understands that having enough military power has a huge impact on our League's success. We support each other accordingly.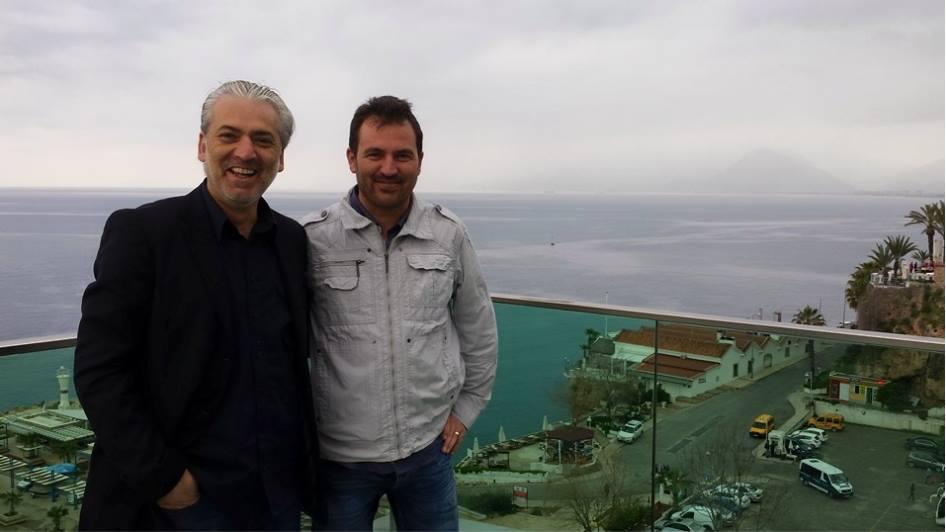 Real life conversations​
Q: Is there a specific League Achievement your League is currently working on?
A: The Warriors of the Divine Blade is one of several other achievements. We've already achieved a certain Level, but are planning to push it to Level 10 as fast as we can.
Q: Do you socialize with your League members in real life? If so, what do you guys get up to?
A: Yes, players come down from France, Germany, Norway, etc., to socialize. Big gatherings usually take place in Istanbul. Personal ones take place anywhere from North America to Europe.
Whenever it is vacation time for our European members, they go down to Turkey to spend some time with each other. To make that happen, our Turkish residents organize and plan it out for incoming members. Where they stay, breakfast meetings, which clubs they visit at night.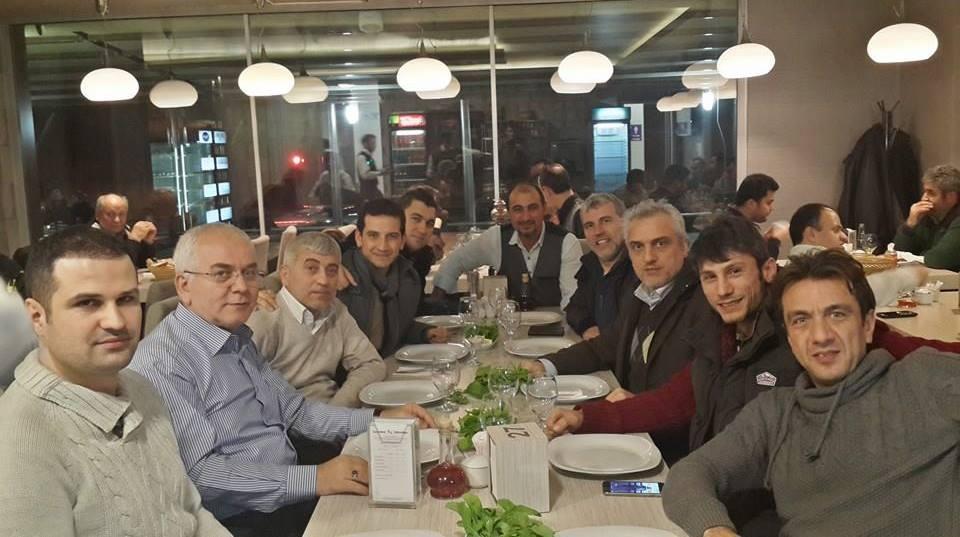 Members of Fatih 1453 in Turkey
Q: Can you give any advice to League Marshals about keeping the morale of their League Members up high?
A: We recommend that you pick your fights wisely, and only ever against Leagues of equal caliber. Form an alliance, participate, and take it up a notch every step of the way. Remain close with one another because at the end of the day, troops and armies will always fall but friendship is what makes people come back to the game. Team play will result in victory, victory will boost morale.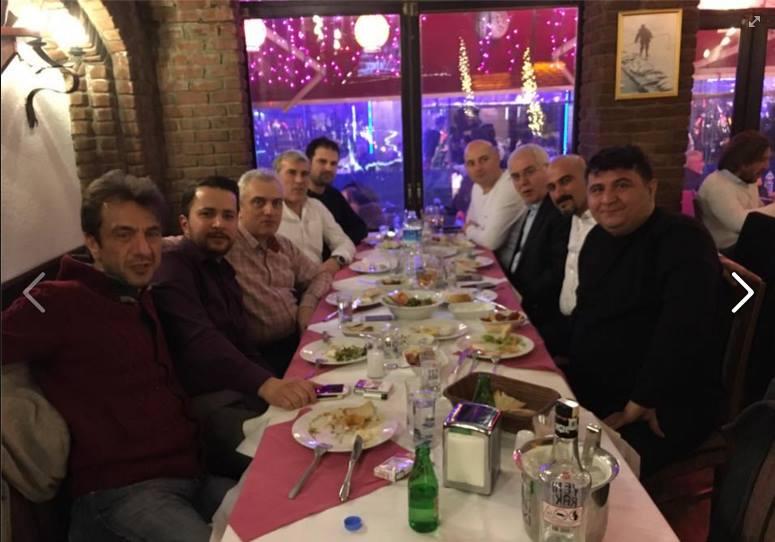 What can be better than spending time with your League Members? (Fatih 1453)
Thank you for such a great conversation, Petra. I wish "FATIH 1453" much success in all its future endeavors!