Player: ++NO-Bluebox++
League: DeE
How long has your League been playing Stormfall?
DeE is one of the oldest German Leagues. It was founded shortly after the game started, and our sister League "De+" was founded on August 2016.
How many gatherings have you organized already?
We started with these gatherings last year. 14 players attended the first one, and this time there were 23 of us.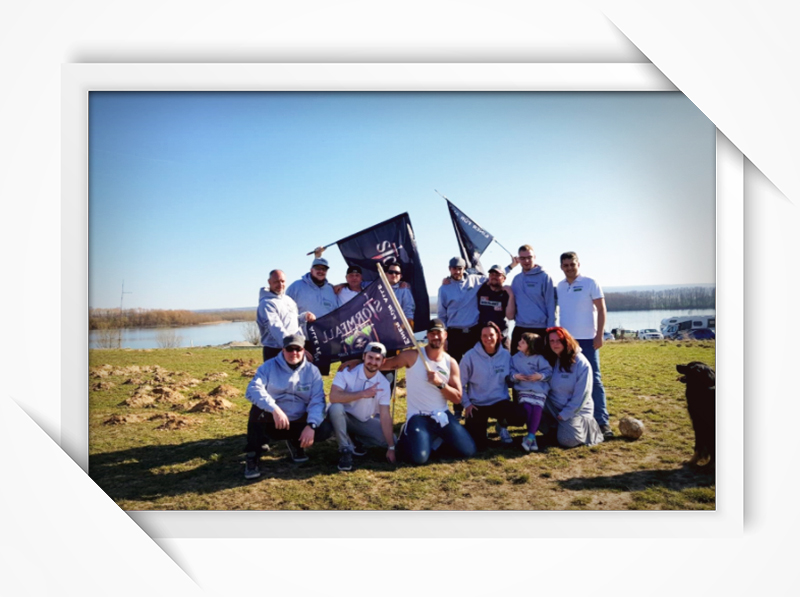 How many players take part in the gatherings?
Since both Leagues are German-speaking, the majority of our members are from Germany. There's also a few from Switzerland, and then some from Austria. Unfortunately, only players from Germany managed to take part in our gatherings so far.
Who organizes your gatherings? How long does it take to put it all together?
The former Marshall of DeE, Maddog, is in charge of organizing them. He finds a place where we have enough space and where it is not too costly so that a lot of people can attend.
The first gathering took us about 3 months of preparation. For the second one, we made sure we gave ourselves more time so that our members could also make travel arrangements and take time away to participate. All in all, that took us around 7 months.
Did you like the flag we sent you?
The flag is nice, but as you can see from the pictures, we did one flag of our own because we wanted to personalize it a little bit more. For the last year gathering, we also did polo shirts with our names (real first name in the front, game name on the back plus League name, signet and code, Stormfall logo).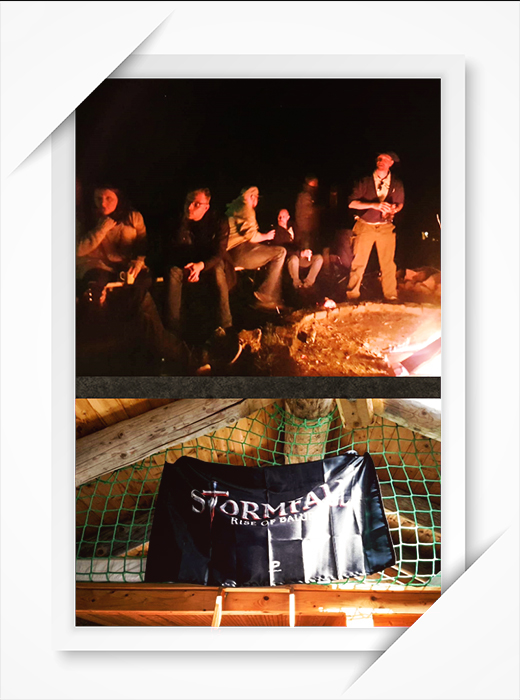 For this year we also printed some hoodies with basically the same information (game name, real name, signet, Stormfall logo, League tag, and name).
As mentioned, the flag is nice but it is a bit personalized and since it is only visible from one side. If you let it wave outside in the wind, you have to be lucky that the wind blows in the right direction in order for it to be visible.
Will there be more gatherings in the future?
We will definitely do another one next year. We are currently talking to other Leagues from our Alliance to invite them too, but we are not sure yet if we can manage to organize such an event.
For our two Leagues, DeE and De+, we will do it no matter what since most of us know each other now for years - we have become true friends, some of us even ended up becoming real-life neighbors. This community means much more to us than just being a game.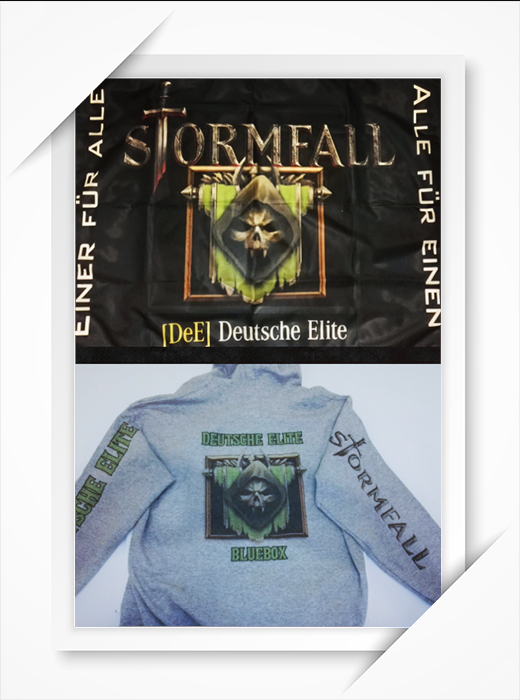 What kind of suggestions can you give to other players who want to make a gathering?
This is my suggestion - do it. It is a real joy to see your League members in real life. Getting to know them, putting a face to a name, hearing their voice and real-life experiences is (at least in our experience) a fantastic thing which is stuffed with so much fun, jokes, and new subjects. Stories will be told which will last, at least until the next gathering.
Find a place where you can see each other for a couple of days. We went to a camping area and brought enough beer, BBQ meat, sauces, salads, and bread to feed everyone. ;-) Warriors get hungry and thirsty very quickly!