The Kings Guard, due to an internal struggle with their fellow members in the KoK family, has found themselves no longer part of the ancient organization and now on their own. Will they survive, or will their enemies strike out?
Paranoia Results in a Devastating Defeat
In recent weeks, unbeknownst to many, a rift has formed between the King of Kings and one of their sub-leagues, the Kings Guard.
The Kings Guard has always been the smallest element of the KoK family and like all families, there are internal debates and arguments, but such squabbles have always been settled in short order. 
This time was different. An agreement could not be reached and ultimately the Kings Guard has found themselves venturing into the dangerous lands of Darkshine, no longer under the protection of the long enduring KoK empire and on their own for the first time.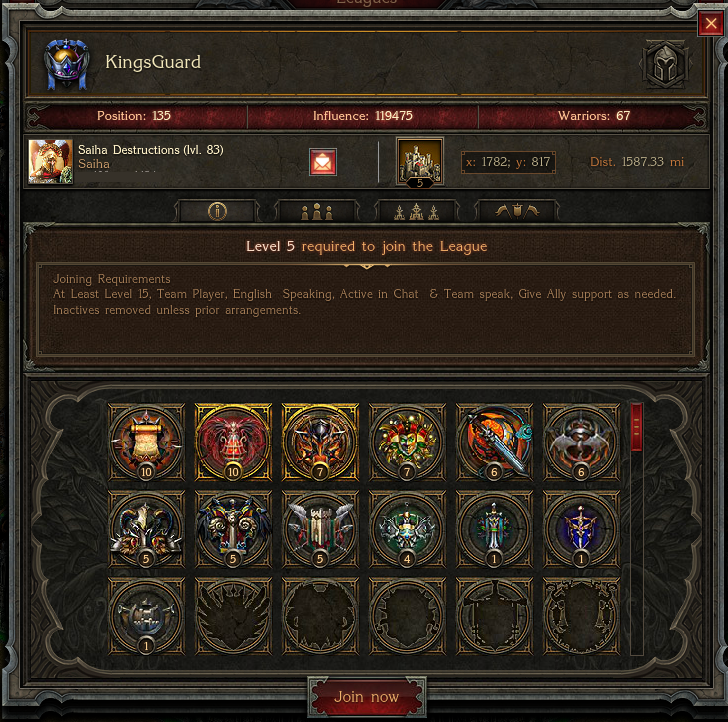 The departure of the Kings Guard resulted in an internal debate amongst their own members, in which paranoia took deep root: paranoia based in the belief that they themselves were going to become a target of their former allies in the KoK family and that their beacons would be their main target.
This resulted in a call to remove much of their defense from their four seats of power, beacons 193, 194, 123 and 278. Unfortunately for them, those who would do them harm had ears in their league and were listening.
Ironically, the threat itself did not come from KoK at all, who has informed the Chronicle that they never had any intentions of hitting their former family members of the Kings Guard.
A collective of leagues, consisting of what many call the "French leagues" were listening and they began preparations to strike what they now considered to be ripe targets and easy wins for them and their members.
All at once, the Kings Guard found themselves under a violent and bloody assault executed by a number of leagues working together, the results of which ended in the Kings Guard suffering a devastating blow to their lands.
 
As can be seen from the above image, The Corsaires, Braveheart, Chevaliers and The Paladins Sanglants leagues struck out in rapid succession, leaving little room for the Kings Guard to react or respond.
A small amount of fighting broke out amongst a number of these beacons, but was settled quickly as a number of leagues moved in large divisions of defense, making it clear that they were playing for keeps.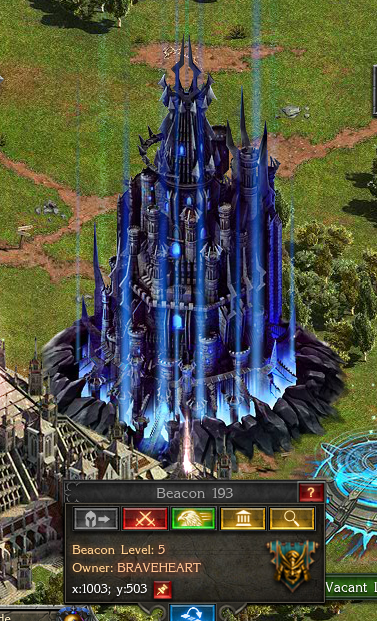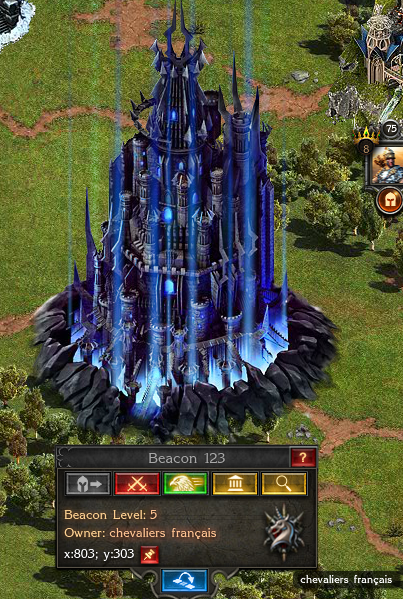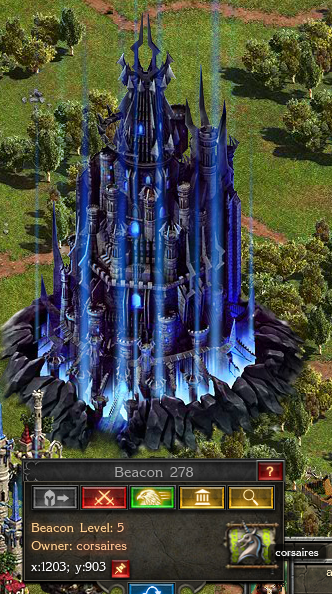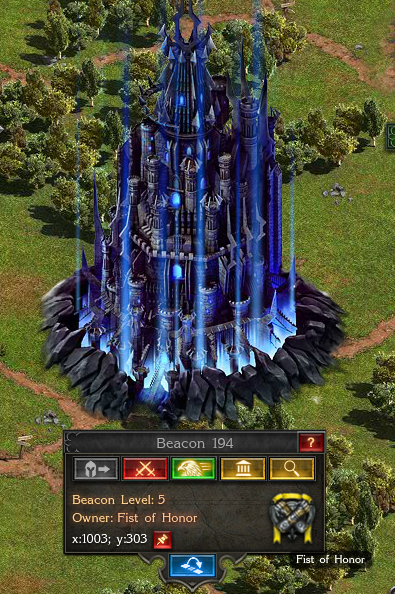 The only league to not possess a beacon out of the original attackers, as can be seen from the above aerial shots of the former Kings Guards beacons, is The Paladins Sanguine.
As of writing, all beacons have been secured and upgraded to their former level 5 power. The Braveheart, FoH, Corsaires and Chevaliers are now strongly in possession of these beacons and thus expanded their power within the realm.
It is unclear if the Kings Guard will be able to recover from this devastating blow and make their way on their own, out into these violent and dangerous lands, or if they will continue to shed members and eventually dissipate under other banners. 
Either way, the Chronicle will follow this story closely, so that you, our readers will be know the latest, breaking news, from the lands of Darkshine. Until then, stay safe.