The relative peace between the Emperors and Destiny is now over. Full blown war has reignited and armies clash.
For some time, the dust had settled, all was calm and there was a relative peace between two of the mightiest leagues that call this realm their home. For a time, there was peace between Destiny and the Emperors, but that time has passed.
Striking out in a vicious and violent manner, Destiny has broken the calm and lashed out against the Emperors, the ones who have done so much damage to them over the past year.
This came only a few short weeks after the Emperors had returned to the beacon scene, taking a number of beacons in the Western and Northern marches, as we have written about in a recent edition of the Chronicles.
But their return was met with quick and violent reprisal, as the former Marshal of Destiny, Test, struck out and destroyed a number of the Emperors newly-taken seats of power.
Highlighting this fact, Test took to the public forums to post this recent victory experienced by his league and his large, formidable army.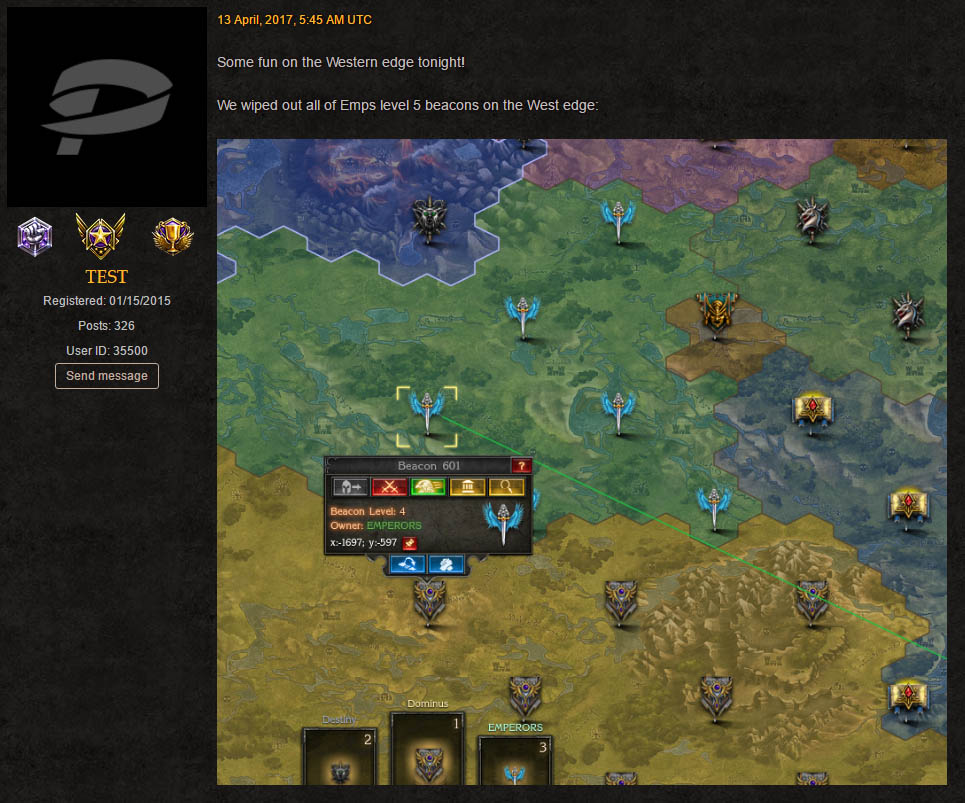 As can be seen from the reports taken during the peak of action, these attacks caused a vicious feeding frenzy within the realm, which resulted in a rapid back and forth action, with numerous leagues jumping into the fray.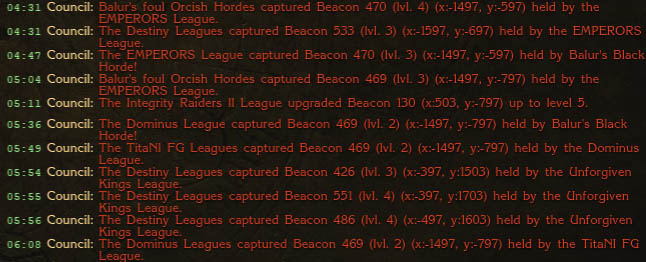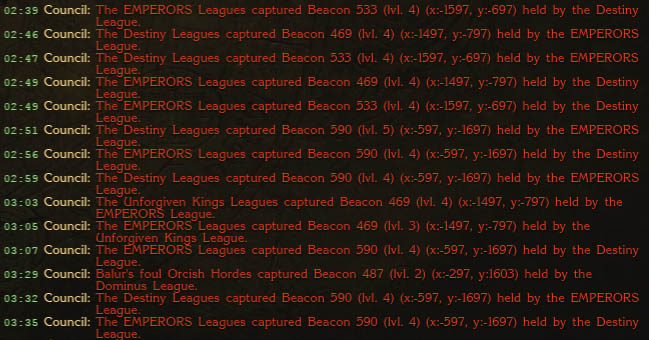 There was no doubt that this was a full blown renewal of hostilities between these two powerhouse leagues. As expected, members of the Emperors took to the public forums to showcase their side of the story, and display just how much this recent action had cost Destiny.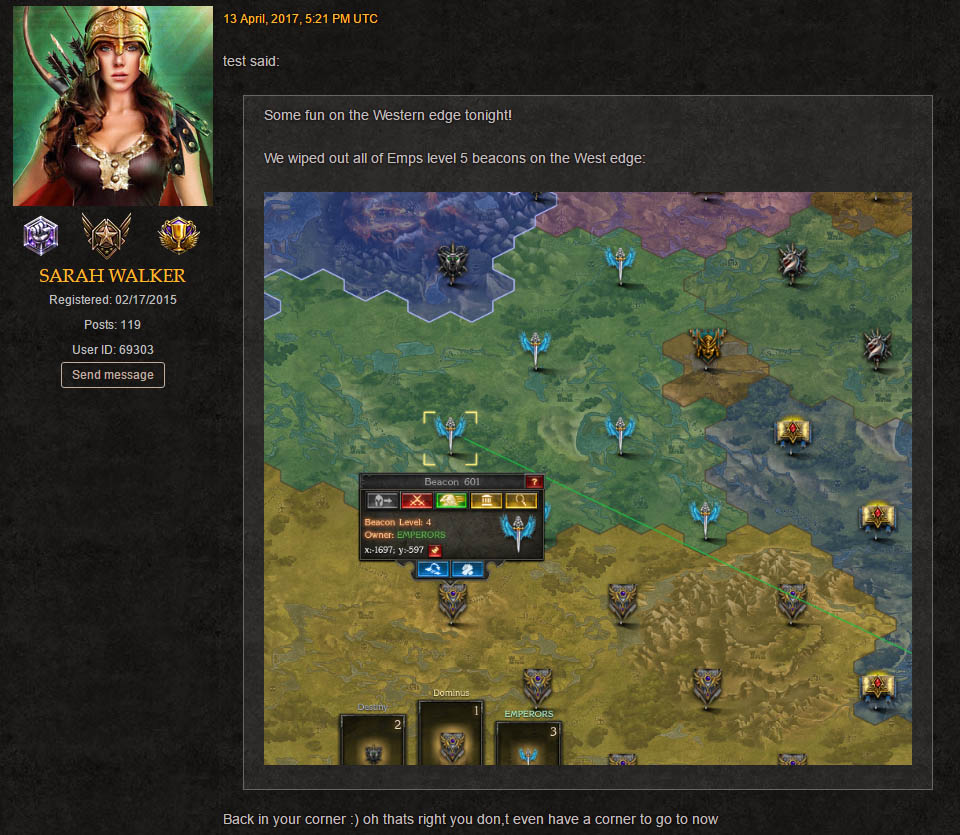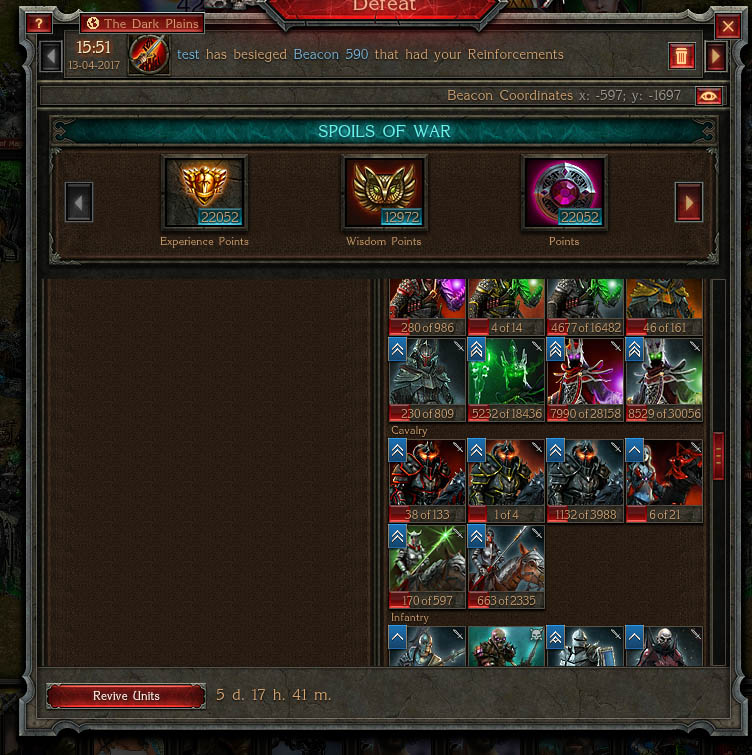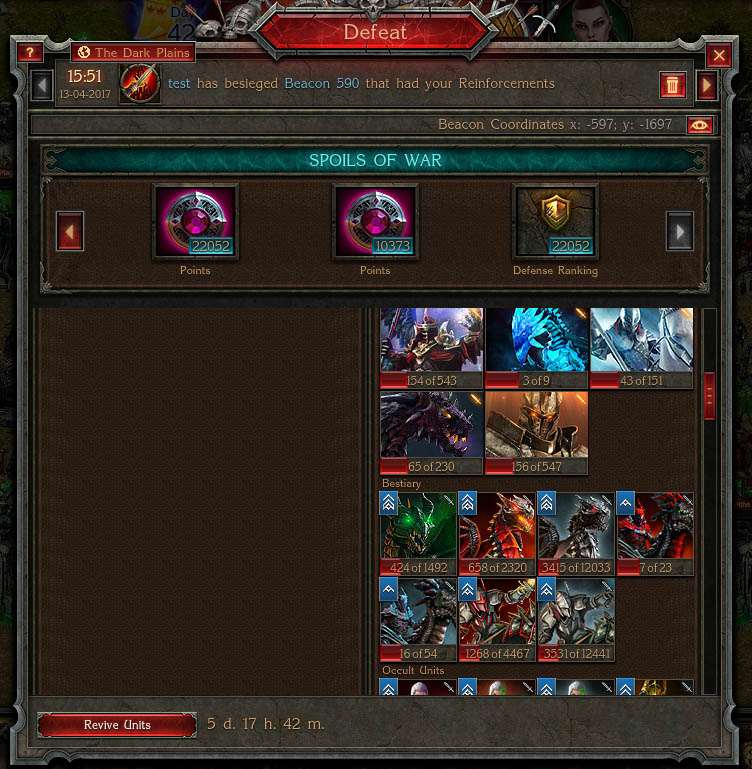 Undoubtedly, large amounts of units were lost on both sides as this war ignited once again, and now it is only a matter of time before the massive dust clouds can once again been seen rising forth across these great lands as the armies march forth.
This is a war that will not end until one side is completely and utterly crushed out of existence.
This article was written by a player who granted permission for it to be posted on Plarium.com. Any thoughts or views expressed herein are the player's own, and do not necessarily reflect the views of Plarium Global