Unleash the Fury of Coalition Attacks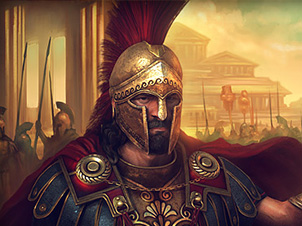 Modifications have been made to your City Command interface. Now it's possible for Coalition Leadership to launch fearsome massed attack capability – from up to 3 Coalition Members.
You have been given the green light to launch Coalition Attacks against heavily fortified facilities like Colonies and Pantheons. There is no doubt that Coalition Attacks will rewrite battle strategies and Coalition organization, as well as defensive planning. I suspect that Archons will be chomping at the bit! For more information click here.
Get Rewarded with Coalition Achievements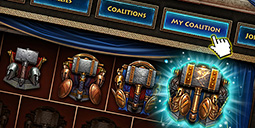 Co-operate with your Coalition to earn valuable rewards!
By completing Coalition Achievements, you stand to earn Scrolls of Wisdom, powerful Units and Coalition-wide Bonuses.
As part of a Coalition, you can share in the Coalition Achievements which are optional challenges.
Once an Achievement has been completed, a Coalition Bonus will be awarded to each Coalition. These rewards can dramatically boost your standing over your competition in Hellas, in addition to the many perks dispersed to all the Coalition Members. For more information click here.
Dominion Status Rewards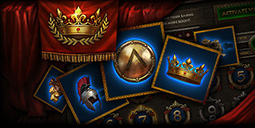 You may get the impression that your City is strengthening daily, but if you fail to use Dominion Status you will not excel in the battle for greatness.
Dominion Status bestows immense benefits to Archons. These include vast improvements in Unit & City stats and a range of powerful Bonus offers. For more information click here.
Guaranteed Rewards with Divine Quests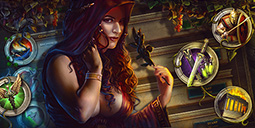 A series of Daily Tasks provided by Selene, Pythia of Delphi are available to you with Guaranteed Rewards upon acceptance.
Remember that participation is optional and there is no need for you to make use of Resources or units, and no battles will take place. For more information click here.
Go Behind the Scenes with Sparta!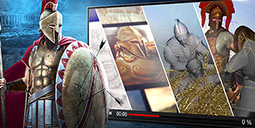 Archon! Take some time off. Unsheathe your sword and lay down your shield. The battle has been hard and you deserve a break! A detailed video on how "Sparta: War of Empires" was created is now available. Thanks to the Ephors, Archons can enjoy this cinematic trailer. Vyacheslav Lisovsky – head of Plarium's cinematic team – discusses every step of the animation process in Part 1. Learn about the challenges and problems faces by Plarium in this video.
Take a few minutes to enjoy how our animation team brought this video to life! To watch the video click here.