by Ilias Vouvousas, Polemarsh of ΣΚΙΡΙΤΕΣ.
"It's only natural to sometimes get the feeling that everything you do is part of a Master plan…"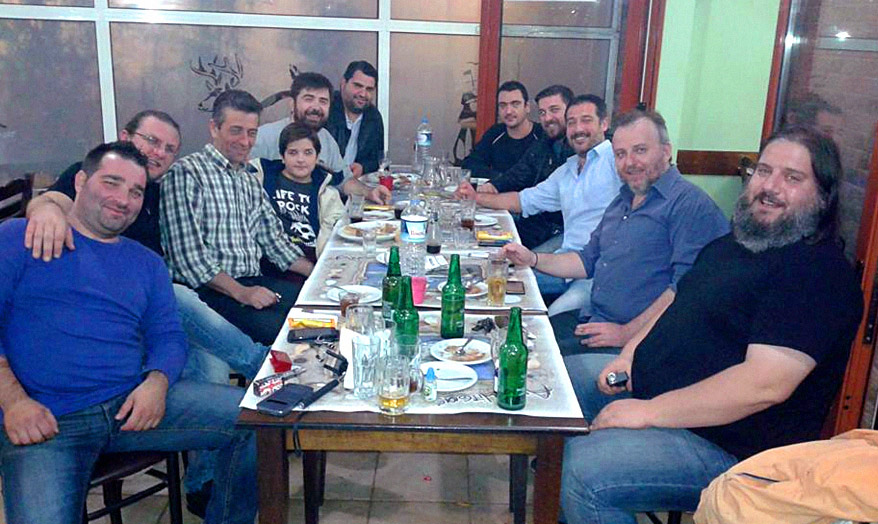 We each started playing individually almost since the launch of the game. Only a few of us were on the same team. We never had anything more to do than discuss the usual issues in the chat that you can find in every Coalition. One day, our Leader Alexandros decided to follow a new path. It was May of 2015 when twelve crazy-for-life guys agreed to found the "Skirites" Team.
ΣΚΙΡΙΤΕΣ, historical note. In the times of war, Skirites formed an elite corps of light infantry, a lochos (battalion) of about 600 men, which was used as a complement to the civic army. According to Thucydides (Volume 67), they fought on the extreme-left wing in the battle-line, the most threatening position for the hoplite phalanx. "In this battle the left wing was composed of the Skirites, who in a Lacedaemonian army always had that post to themselves alone". At night, they were placed as sentinels ahead of the army (Xenophon, Constitution of the Spartans, xii. 3) and acted as scouts to open the way for the king, whom they could only precede.
SPEAKING OF MASTER PLANS
Life can be cruel sometimes, no matter what you may have planned. One of our friends, Nikos, lost his fiancée, Christina, in a car accident. We were planning to show up at their wedding reception all dressed up as Spartans. This accident was a "glue" that brought us closer.
SKIRITES' TOURS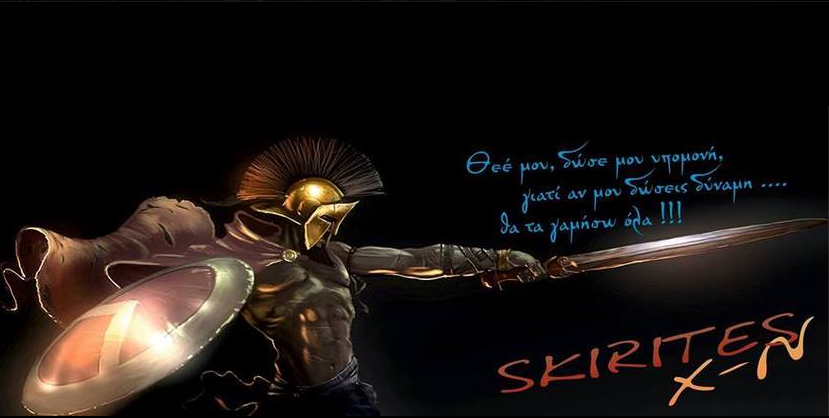 We first started meeting in groups of 2-3 people. Later on, a new person joined our group every week. Now, we are running a project called "Skirites on tour". Every month we travel to a different Greek city.
The distance we cover grows, and so does the number of people. We are trying to get even more members to join the group. It is truly amazing to see the joy and smiles on their faces. Many members opened up their homes for us and welcomed us very warmly with lots of food, drinks, and laughter.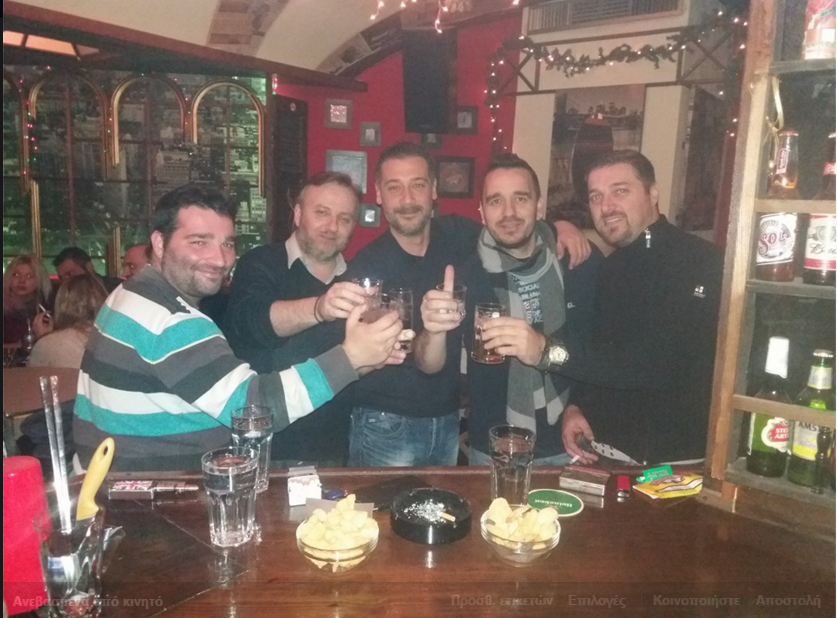 Thank God, we are 130 members and the map is quite big. So if any of our members are reading this, just stay calm. Soon we will be in your area!
PLANS FOR THE FUTURE
Our next big idea is to create the Skirites Blood Donor Team. Not only for our members but for anyone who is in need.
A PIECE OF ADVICE
Take care of yourselves, love your family, share moments with the people you love.
Don't say "I'll do it another time". Life is short. The time is NOW.
WE FIGHT IN THE SHADE…
P.S. Thank you SPARTA for bringing us together!