The war which erupted between the Association and the Terminators continues on. Pantheons are toppled, but a coalition remains strong in the ranks. Will there ever be an end to this conflict?
Pantheons Toppled but the Terminators Remain Resolute
A war, both of words and of direct physical actions, has erupted between the Association and the Terminators. Both of them are well-known and respected coalitions in our realm's history.
As the Chronicle reported, these two sides have been pitted against each other ever since the Association took to the public forums and challenged the entire Terminators family. This includes the main coalition and all of their sub coalitions. A foolish move, some would say, but nevertheless bold.
Since the eruption of words that occurred there, the battle has continued both in the public space and private. Spike, the most outspoken warrior during the entire ordeal, has continued to taunt the Terminators and their leadership.
This is easily done from his perspective, as the Terminators have little to no targets to hit, given the fact that the Association currently has no Pantheons to lash out against. Perhaps, as some say, this was their strategy all along.
Today, the story we highlight is much of the same, and a continuation of that conflict. The Association is once again calling out the Terminators and attempting to publicly "shame" them into action. As can be seen from the recently made announcement, Spike declares that the "Terminators will be no more".
This message was met with scrutiny from a number of members within the Terminators who goad Spike into further action, declaring such things as "we are still here" and "keep dreaming".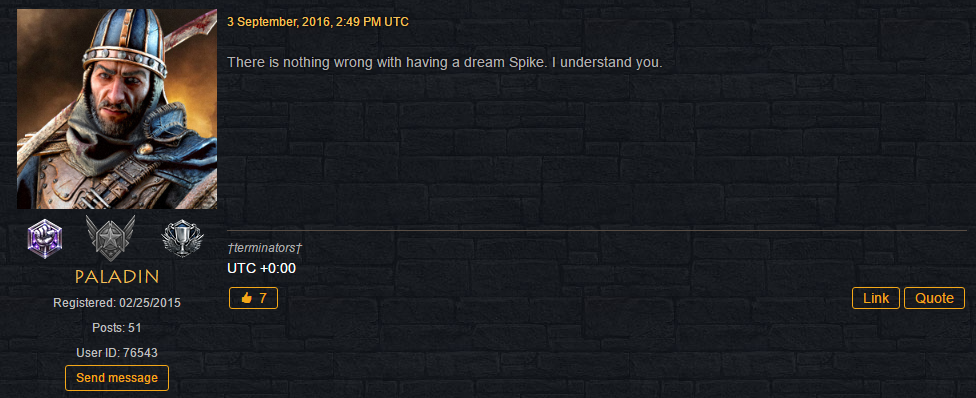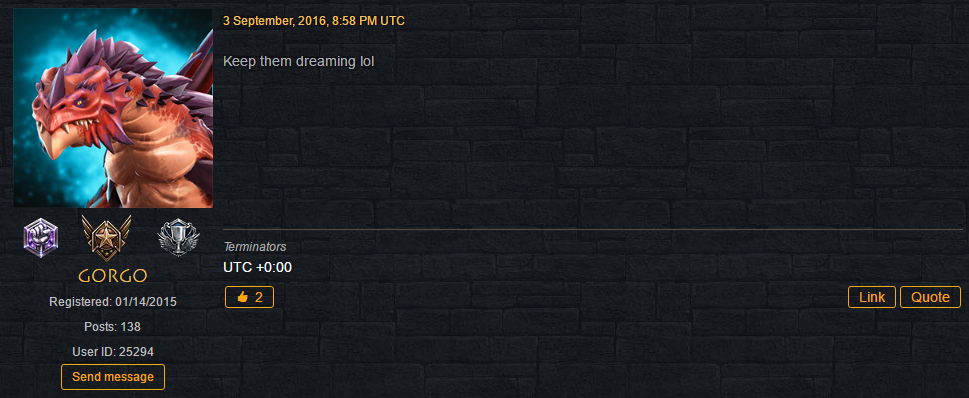 Meanwhile, these actions only further encouraged the members of the Association, who showcased the fact that they recently toppled one of the Terminators pantheons and declared that many more will follow before they are finished with them.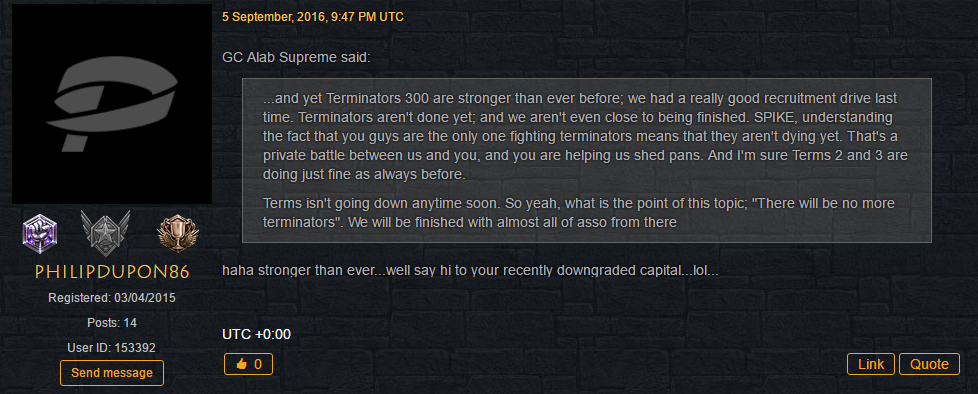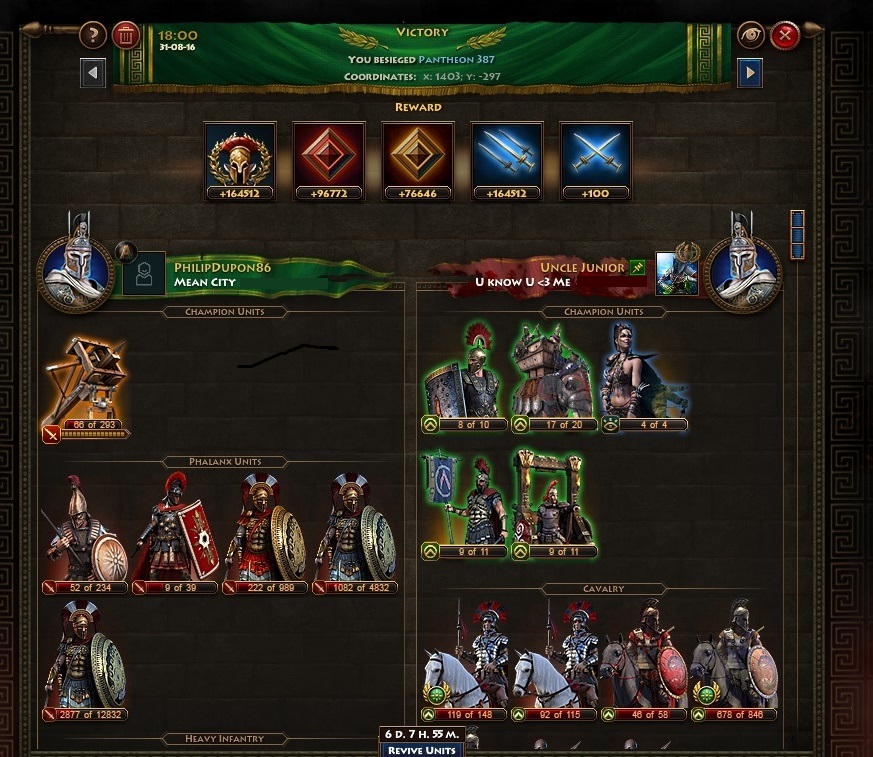 Although it is clear that the Association has taken on a powerful foe and scored a number of significant victories, it is also equally clear that the Terminators are still a formidable force, at least in regards to the main body coalition. They hold the third ranked position overall in the realm, a feat that many can only dream of.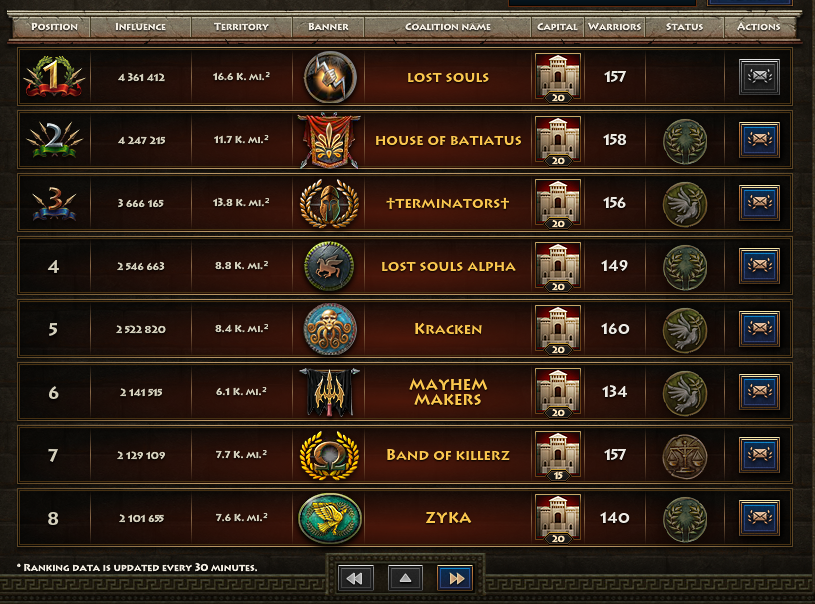 We at the Chronicle doubt that this will be the end of this story, and it is quite clear that Spike and his fellow members of the Association have made an enemy for life. They will continue to hound the forces of the Terminators and their sub-coalitions. This battle will continue on, with little to no rest in sight.
This article was written by a player who granted permission for it to be posted on Plarium.com. Any thoughts or views expressed herein are the player's own, and do not necessarily reflect the views of Plarium Global​.