Player: Peter Cogen (Hegemon)
Coalition: LORDS OF CHAOS
Hi Peter! How long has your Coalition been playing Sparta?
Almost 3 years. Chris Roger created Lords Of Chaos on February 7, 2015.
Was this your first gathering?
This was the first official Coalition meeting, yes. A few of us had met at Ronald Coomans funeral before that, he was a great Lords Of Chaos member who sadly died of cancer.
Whose idea was it to organize a gathering? How much time did you need to bring the idea to life?
Matt Brown and I had the idea of a meeting about a year ago. At first we thought about doing a barbecue, but people didn't take the idea particularly seriously to start with. Others were a little scared, because you never know who is behind the computer on the other side, but we survived. We had a lot of fun, took some pictures, and shared them in our Coalition chat.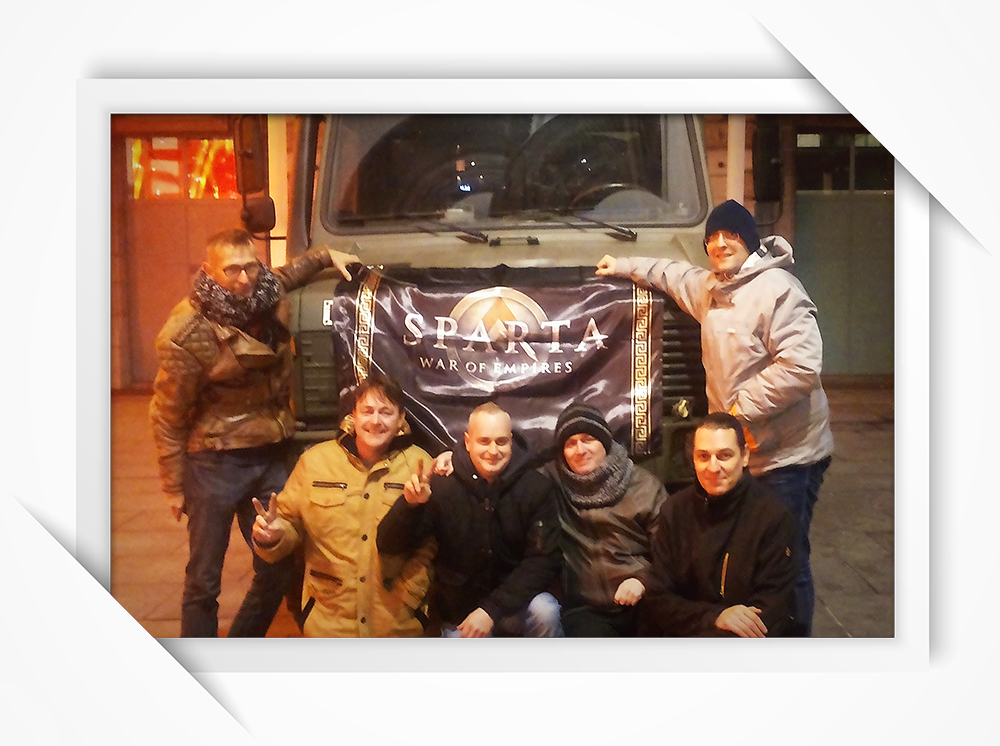 Did you face any difficulties while organizing the gathering?
As people were coming from different cities and countries, it took some time to settle on a date. However, organizing that part was still easy enough because everyone was motivated for the meeting. Pedro flew out specially to meet us, Gerco and Matt drove, while Chris and I, along with our Sparta friend Mario, arrived by train.
What kind of suggestions could you give to players who are interested in organizing a gathering?
Firstly, make the meeting point as central as possible. It should be easy to reach by train - the less time spent on the roads the better I think. We had a great meeting and it was a lot of fun, but it was winter and it was freezing! Summer meetings give you the option of doing something outside, like a beach party, pool party, or barbecue. Alternatively, team activities like bowling can be super fun and break the ice for those who are shy to start with.
Do you think it's a good idea for Coalition members to meet in real life?
Sure I do. The game is a part of real life - it brings people together, you chat daily, and you can make jokes about anything. It helps keep you relaxed and on bad days, your fellow Coalition Members will always try to support you. Obviously the connections you make are closer after you've been playing for years in a team with the same people.
Do you like your new Coalition flag?
It is a nice flag. I like it because it is a memory of the day I met these great people. Sparta can bring people together, but only if you are honest and open with each other.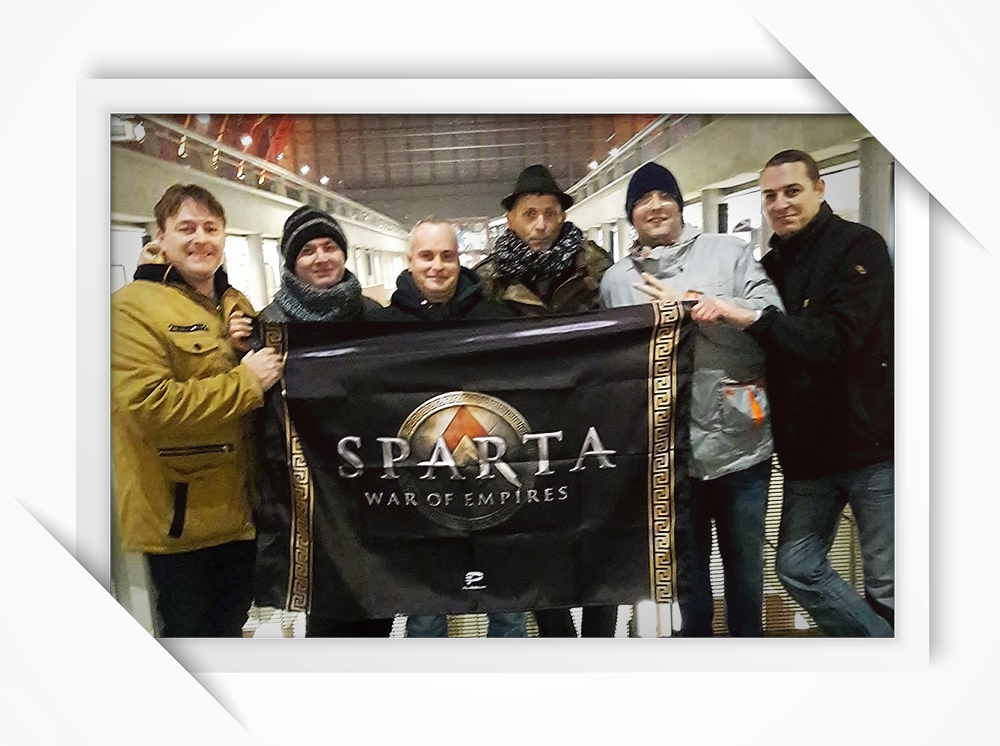 Is there anything else you want to add?
This Lords Of Chaos meeting was an amazing experience. I saw in my wonderful Coalition Members in real life for the first time, and I realized they are just as much fun outside the game as they are in it.
We also got to know Pedro. His father later invited us for food and drinks at a Portuguese place. We had a lot of fun there - we went bowling, had some drinks in the Hotel, and explored a few other places too.
I can't wait for the next Lords Of Chaos meeting. Hopefully at the next one more members will join in the fun!