The Sparta: War of Empires Heroes Unit may be somewhat confusing at first. What is clear is that they:
Do not consume Grain;
Are free to produce (in terms of Resources);
Serve to both defend and attack (60 Defense and 50 Offense).
You can have a maximum of 50 Heroes summoned at a time.
How to Summon Heroes
If you open the Hall of Heroes, you will see how much Ambrosia you have and thus how many Heroes can be summoned. Each Hero is one of your Facebook Contacts who plays Sparta.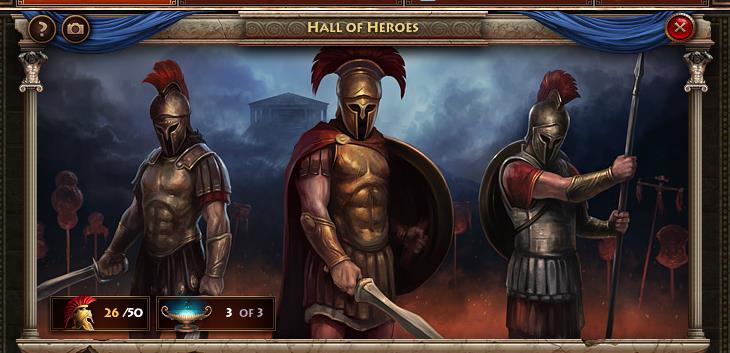 Ambrosia inside the Hall of Heroes is renewed every day, giving you 3 new Heroes daily; in other words, you can only invoke three of them a day. However, the game gives you the option to purchase an Ambrosia Vessel, thus giving you an opportunity to invoke more than three Heroes each day (each Vessel provides enough Ambrosia for one additional Hero each day).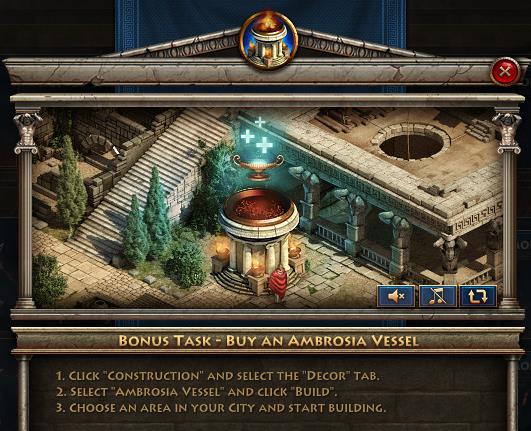 Periodically, the game gives you Quests to purchase some products with Drachmas. Vessels are one of them. If you buy a Vessel when prompted by the Quest, you will get extra points.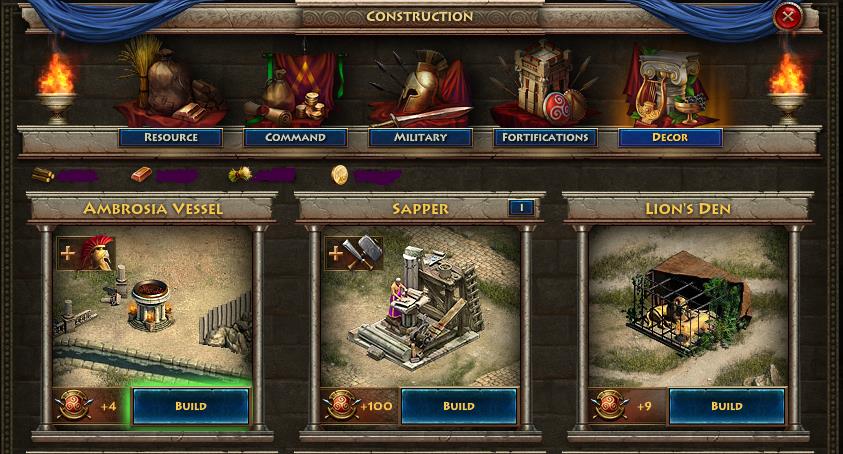 The price of each Vessel is 200 Drachmas. To buy one, go to the Construction icon -> Decor tab (each Vessel also adds a Defensive Bonus of 4 points to your City).
Please note that you will have to send your Heroes to the Acropolis just like any other Unit type.

Once you have 50 Heroes in total, the game does not allow you to summon any more, even when you purchase more Ambrosia Vessels. However, in the Academy you will find the option of investing Scrolls in Heroes to exceed the limit of 50 (you will gain one Hero slot per every two Scrolls applied).
Summoning Heroes for your Friends
The game also allows you to visit Cities of your Contacts to click on their Hall of Heroes and summon a Hero for them. This is also limited as you can only give a Hero to your friend once a day and only if your friend does not already have the maximum amount of Heroes.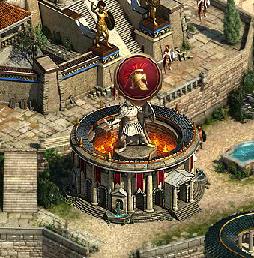 If we visit each other's Cities every day and click on the Hall of Heroes to summon one for each of our friends, we all will get more Heroes, as well as take some free Resources along the way. Sounds like a great idea, does it not, Archons?
Play Sparta: War of Empires now!
This article was written by player Bego Begoña Ramos, who granted permission for it to be posted on Plarium.com. Any thoughts or views expressed herein are the player's own, and do not necessarily reflect the views of Plarium Global.