Greetings citizens! It is with great joy and much excitement that the Chronicle is here today! Too long have the lands been ruled by great lords keeping secrets, holding court in the shadows and leaving their citizens confused and bewildered by the happenings that affect their daily lives.

No longer! The Chronicle will be here, reporting on the acts of great heroes, conquest, the march of Xerxes and all things that affect you, the citizens of Hellas.

No better time could have been chosen for the birth of the Chronicle, for at this time an event yet unseen has happened in our lands. The largest rise of Pantheons ever to be seen has occurred at the very time of our inception.

In the North, the South, the East and West, Coalitions of all sizes and renown set out to seize what was rightfully theirs and to once again beat back Xerxes and his vile forces that came with the rise of the Pantheons.

In the Northeast, the top Coalition, known as Death Inc, rode out to battle, claiming a vast number of new Pantheons as their own as they quickly sent Xerxes running back to the shadows.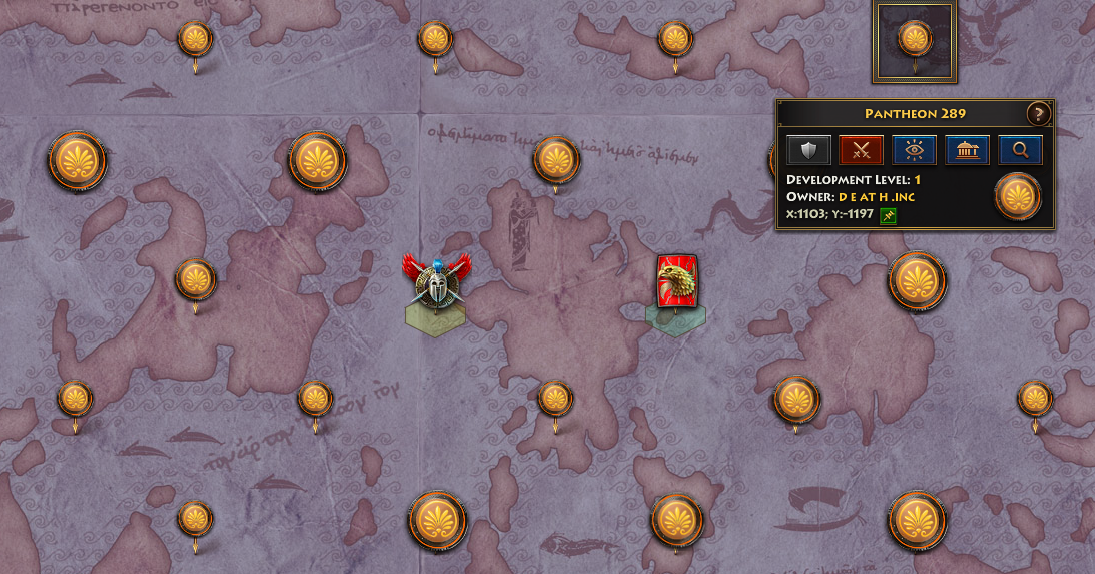 While nearby in the Northwest, the Terminators, one of the most well-respected Coalitions in the realm, showed Xerxes no reprieve and clashed in a series of battles which saw the evil one defeated and broken.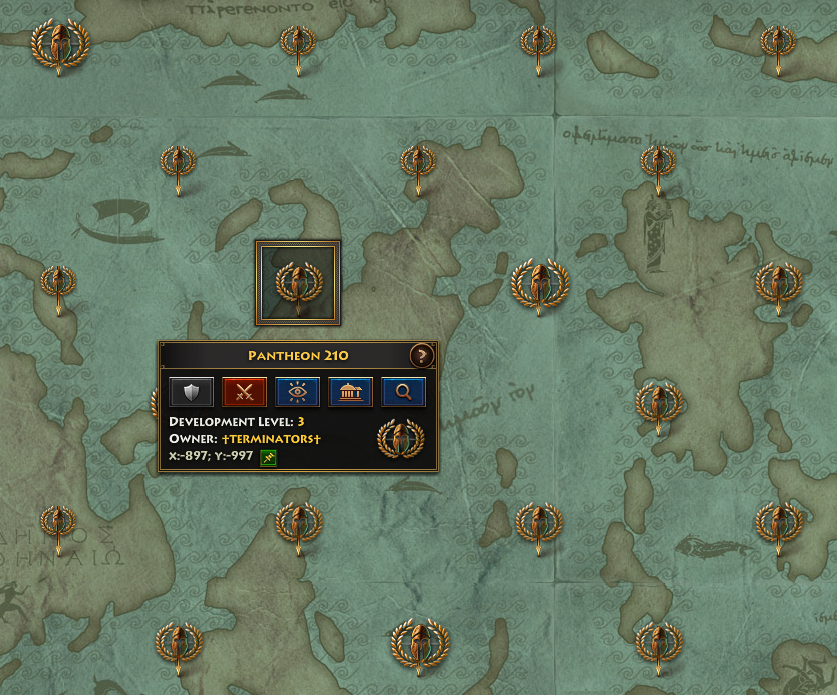 This wasn't the only area claimed by the Terminators: they sought to build a vast empire and would not be denied. In the East they set out and had similar successes to those seen in the Northwest.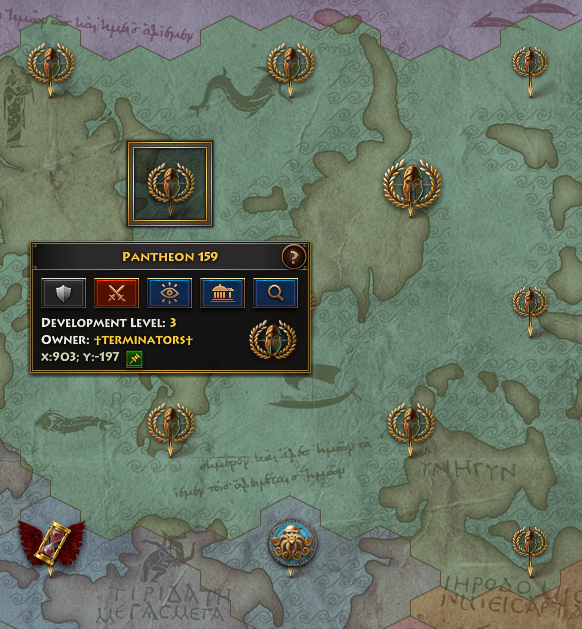 Meanwhile, on the opposite side of the realm, in the West, The Lost Souls 1 and 2 laid waste to Xerxes and in the process greatly increased their influence and the number of seats of power they hold.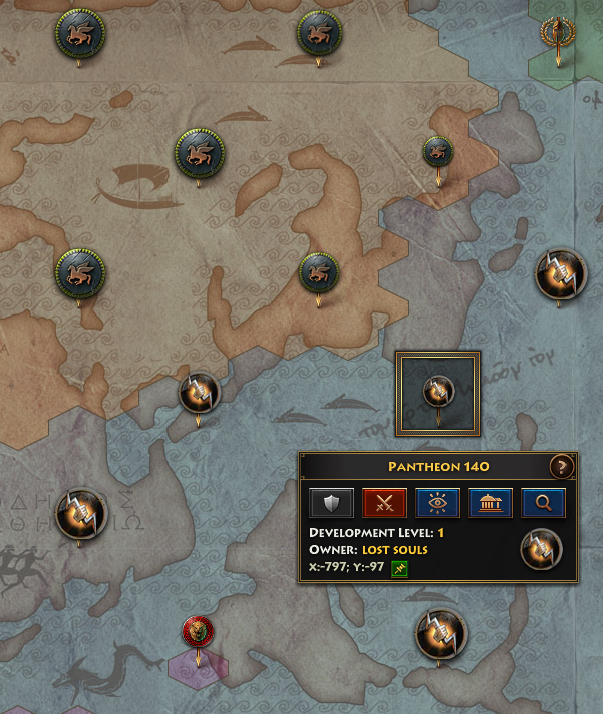 In the North, East and West, large swathes of land were claimed by single Coalitions. This would not be the case in the South, where a variety of forces marched out to battle Xerxes, resulting in a land much more divided and thus much more dangerous in the future.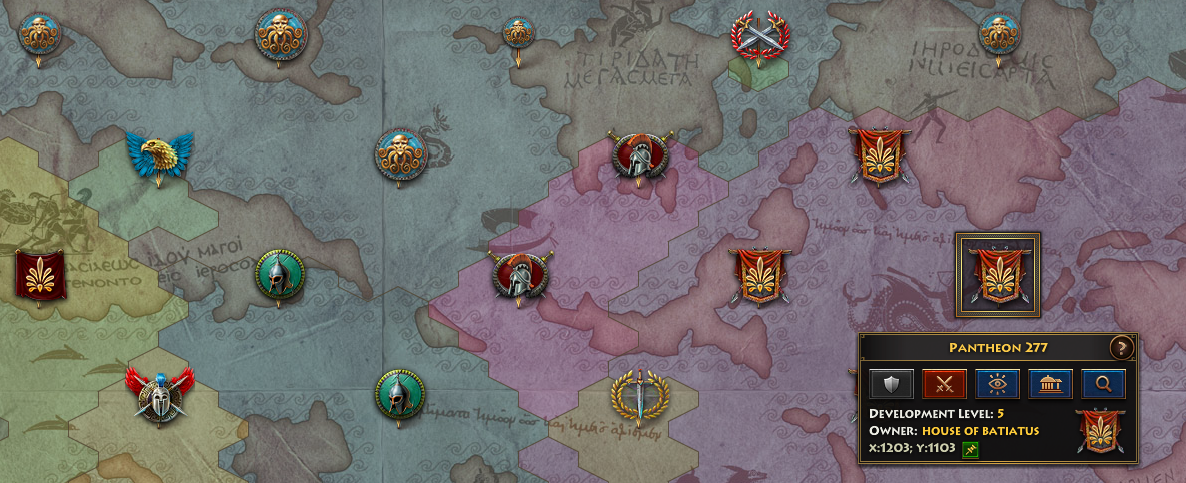 Although Xerxes has been defeated for now, he remains a great threat, plotting his next move and constantly harassing our fortifications.

The great Coalitions of this land have once again proven that they will unite and come together in a time of need, concentrating on protecting the free people of our realm.

Unfortunately, the Chronicle, although new to this realm, is well versed in the arts of war and the history of new Pantheons. We know that what comes next will not be pretty, but a gruesome, bloody battle as Coalitions fight to assert their dominance over one another and lock down the lands they believe to be "theirs".

This is a new age, a new chapter, and things will never be the same.