Implementation of New Executive Status System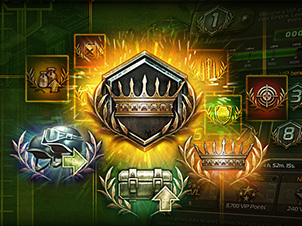 Zandia is a warzone and The Syndicate is taking no chances for our operatives out there. We have implemented an Executive Status System to assist our operatives who are in harm's way.
As a Commander with an Executive Status Badge, you are privy to exclusive benefits and a range of bonus offers. This extends to all areas of Base & Unit stats. For more information click here.

Introducing Stimulants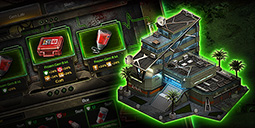 There have been dramatic strides in medical research and The Syndicate now offers powerful Offensive and Defensive Boosts to All Units.
You will need to build a Medical Lab at your base to get started. This will allow you to use the injectors, the stimulants and the stimulant boxes. By upgrading your Medical Lab, you will be able to combine stimulants at much higher levels of potency.
Use these stimulants to boost your combat readiness, effectiveness and performance! For more information click here.
Brand New Resource – The Pelican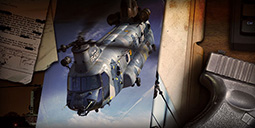 Our allies from Excellia Battlefield Systems have made good on their word and delivered the heavy transport lift – HC-74 Pelican for use in your military raids.
If you're looking to undertake intensive enhanced operations, the Pelican is the most upgraded variant of its type with super speed functionality. To read more click here.
Stimulants Rewards for Combine Challenges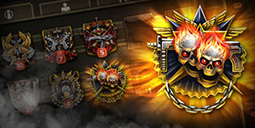 As a Commander, it is a duty and a privilege to lead your Combine two victory over your opponents!
In honor of this meritorious effort, Combines and Members are now eligible to receive rewards in the form of Stimulants for Combine Challenges.
Emerge victorious, and each participating member of the winning Combine gets a stimulant box with 2 unique stimulants. For more information click here.
Special Ops Alert!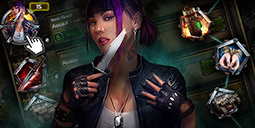 Reports have been streaming in about a Sharpe and Meyers agent who is offering contracts for unsanctioned Special Ops missions against competitors and rival targets every 8 hours.
Our operatives in the field have confirmed that these offers are applicable to Combine Associates and Unaffiliated Contractors alike. Operatives are offering tasks that range from assassination and sabotage to misinformation campaigns and false flag operations.
Note: these offers come with Guaranteed Payment on acceptance of tasks and they don't require the expenditure of combat units. For more information click here.