In-Depth Feature Strategy Analysis by Jeff Maginniss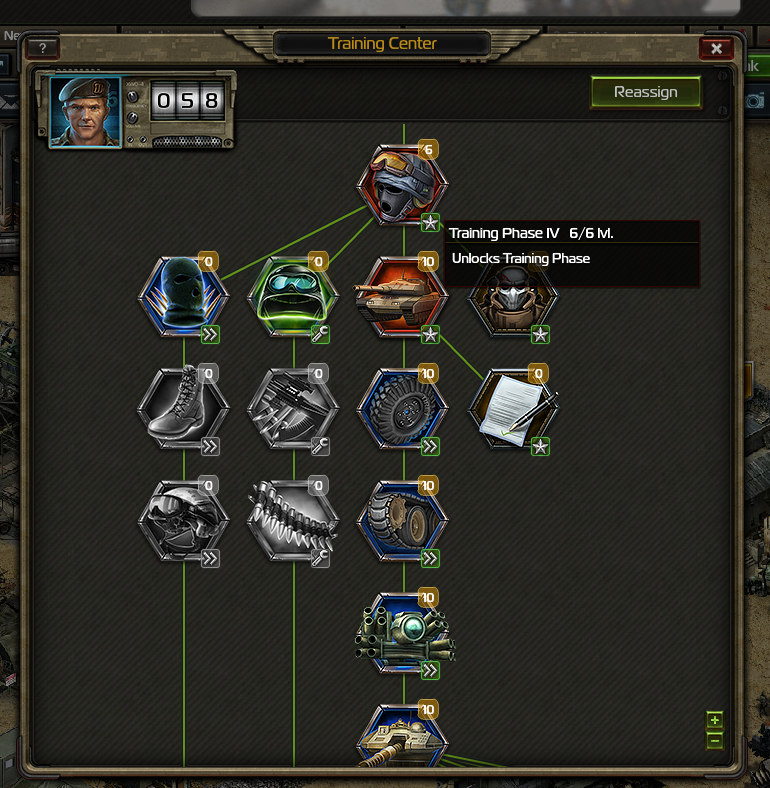 Ration Consumption – 0.1% up to 8% Mitigation
Rations are a huge factor in many facets of Soldiers Inc. The first problem a commander often runs into is the ability to support a large army. This can be balanced by either raising the level and quantity of the Landing Zones to bring in more Rations, or mitigate the necessity and overhead of Rations through the Air Traffic Control Tower or Ration Consumption.
The Air Traffic Control Tower is the easiest, most dramatic way to reduce rations by a flat percentage. The Air Traffic Control Tower can mitigate up to 85% of any unit's ration consumption. The Ration Consumption Training Program can reduce up to an additional 8%, stacking with the Air Traffic Control Tower to a maximum of 93% total ration mitigation. Rations become a larger factor as a commander becomes more advanced, and proceeds to begin contract re-negotiation for armor and air classes. Having more rations helps dramatically.
Analysis
Unless rations are in extreme demand, a commander may wish to hold off on advancing Ration Consumption beyond 50/80, freeing up 30 additional Drill Instructors for other Training Programs, or reassign some, if not all Ration Consumption Training Points during end-game scenarios. A fully mitigated base with a Level 20 Air Traffic Control Tower, with a fully-trained Ration Consumption Program will mitigate 93% of all ration consumption to units.
This would reduce the overhead for 100 Light Infantry from 100 rations per hour to a mere 7… and that's a massive force multiplier!
This article was written by Jeff Maginniss, who granted permission for it to be posted on Plarium.com. Any thoughts or views expressed herein are the player's own, and do not necessarily reflect the views of Plarium Global.