The Nords Chronicle brings you a story this week not of war and turmoil, but one highlighting the great successes of a clan that many of you know but may not recognize.
This story is one that I wished to talk about last week, as the news had just recently broke then, but with the resurgence of the Ice Queen and the coming of the new Obelisks it was put on hold. Citizens craved word of how those events were unfolding.
We return now to share with you the word that Malice II is no more! For months, the dominance of Malice I and Malice II as joint leagues has been known to all. They laid waste to all enemies that rose to challenge them.
Although the name Malice II is no more, the clan itself, the leadership and most importantly its members are still well intact. You may have seen their forces marching across the land, or possibly even raiding your strongholds.
Yes, as of now they are known as clan Vanguard, formerly Malice II. As stated, in all regards they are still the same clan, except for that in name. This decision was made after much thought and contemplation.

The conclusion was reached by the leadership in Malice I and II, that changing the name of Malice II to Vanguard would enable it to more easily attract its own pool of talent and differentiates itself and its members many great achievements.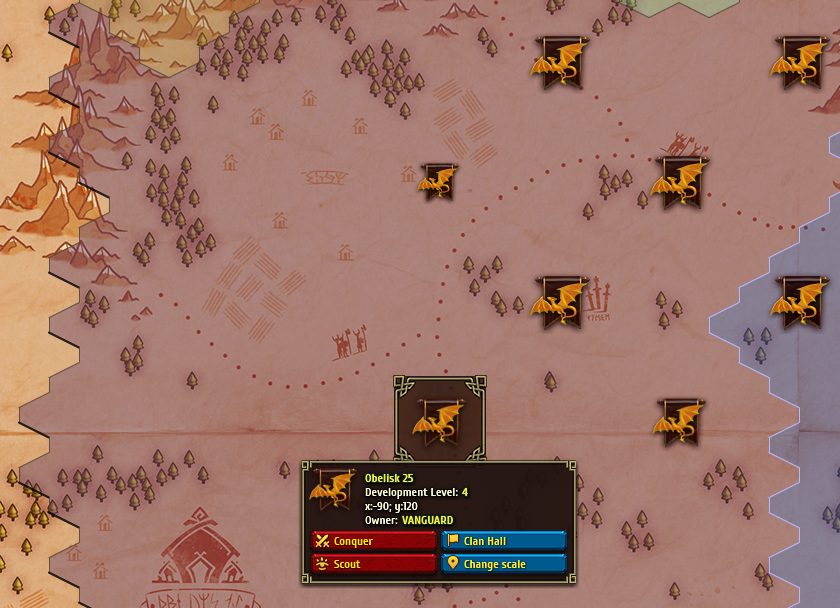 As can be seen from the images above, although Vanguard chose to change its name, it did keep its banner that it shares with its sister league, Malice.
The Chronicle is told that this move was intentional, to let the realm know that Vanguard and Malice are still tightly aligned and working together.
What destiny will Vanguard carve for itself as it moves forward? What enemies will they vanquish and what prosperity will they bring to their clan and its people? Time will tell, but if history is any indication, we can assume that this is only the beginning for them and many great deeds are yet to come.
This article was written by a player who granted permission for it to be posted on Plarium.com. Any thoughts or views expressed herein are the player's own, and do not necessarily reflect the views of Plarium Global