Sides are Drawn in the Obelisk War
The two way battle between Solstice and the Thugs has spilled over. Additional clans have chosen sides and once proud allies turn on their brothers and sisters. This is the Obelisk wars.
War is here!
War is the word on everyone's tongue, everywhere. At the watering hole, in the mines, on the farms and at home. The topic cannot be escaped: war has gripped this once-proud land and set its people on the edge of chaos and panic.
As we have previously reported, the clan known as the Thugs—led for all intents and purposes by its strongest fighter Pipo—has been engaged in a full-blown battle against one of the realm's top clans, Solstice.This battle has gripped the North and upset the order of those lands. The Thugs up until this point have been taking Obelisk after Obelisk as clan Solstice solidifies its defenses and prepares for its retaliation.
The leadership in Thugs put out the following message in regards to the ongoing status of the war from their perspective.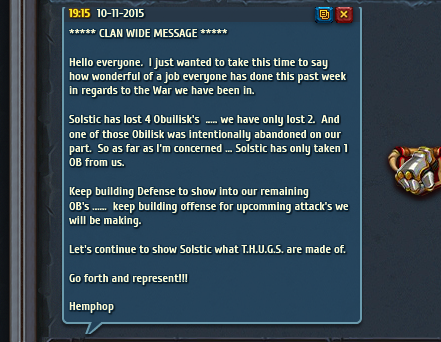 Yet this two-way war was not destined to remain so. Treachery was afoot and once-proud allies would soon betray their brothers and sisters in arms.
Clan Vanguard was to enter into the war. This clan, known by all for its victories in the past and for being the sister league of clan Malice, had plans of their own.
Vanguard announced that they were abandoning Malice and striking out on their own, entering not only into a war against Solstice, but in addition they announced that they would begin assaults on Malice, their former brothers.
Assaults were made soon after on Malice's seats of power.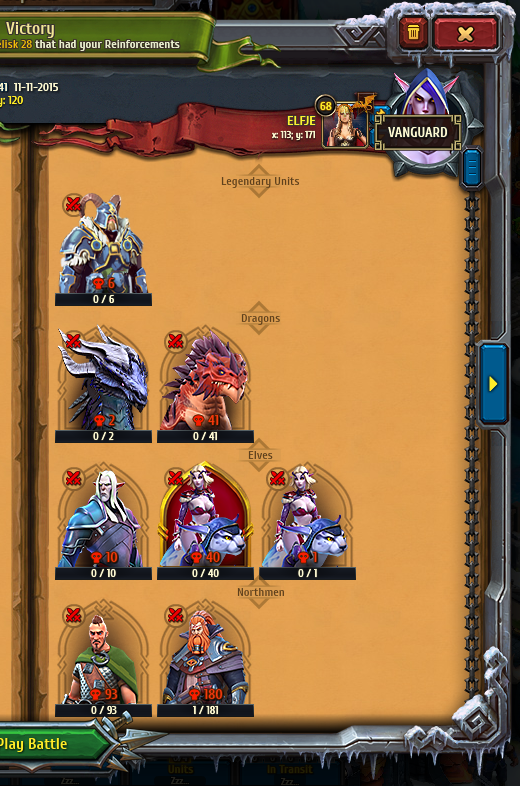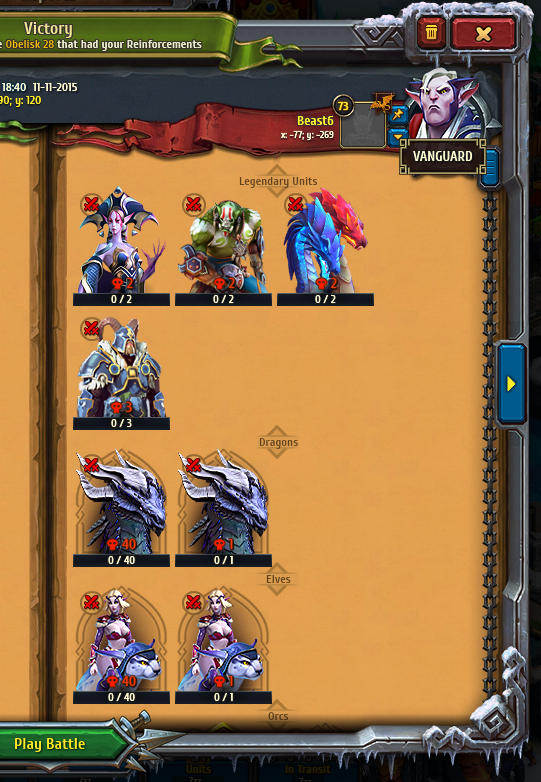 The final side to declare themselves a part of the war would be United Legion, a newly created league made up of seasoned warriors, who announced that they too would be aligning themselves with Thugs and Vanguard in the forthcoming battles.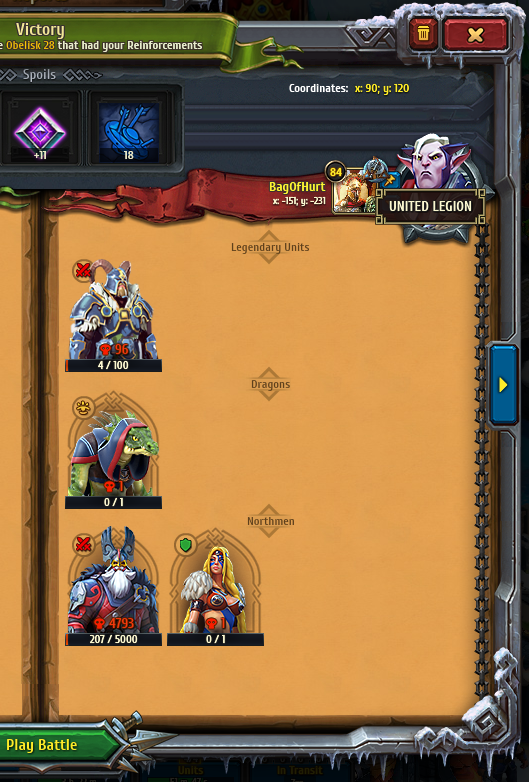 Malice and Solstice joined forces with the Drifters, declaring that they would stand unified against the opposition, forming a powerful alliance of their own.
The war continues on to this day. Both sides have gathered their forces and attacks have already begun. The people of Shingard have either picked up whatever they can use as a weapon of their own, or gone into hiding, hoping that the storm will pass them over.
The coming battles will be unlike any seen before. This is the Obelisk Wars, this will not be over quickly or painlessly. War is coming and it will be a bloody one. Prepare yourselves citizens of Shingard, the pain has just begun.
This article was written by a player who granted permission for it to be posted on Plarium.com. Any thoughts or views expressed herein are the player's own, and do not necessarily reflect the views of Plarium Global