The 5 Best Horror Games to Celebrate Halloween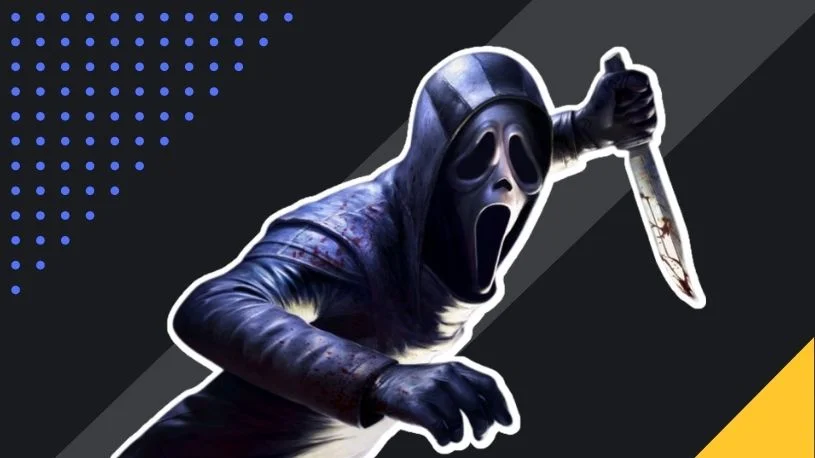 We're a matter of hours away from the scariest day of the year, so what better time to pay homage to some of the best horror games on PC and console?
If you're looking for new video games for Halloween, we've got a winning quintet of the scariest horror games that will require ice in your veins to survive and thrive in the darkness of October 31.


ON DESKTOP & MOBILE
The five horror games we've hand-picked are chosen based on their dark themes and concepts, with a healthy dose of zombification, horror fiction and downright terror that's guaranteed to get your juices flowing for your video game Halloween fix.
1. Resident Evil 7: Biohazard
In terms of the very best horror games, PC or otherwise, it's hard to look beyond Resident Evil 7 for its raw intensity and the way it stays true to the Resident Evil franchise.
Returning to its survival horror roots, Resident Evil 7 enables players to solve puzzles and explore atmospheric open worlds in true first-person perspective.
Fans of virtual reality (VR) gaming will want this at the top of their list of Halloween video games, providing you have a compatible PlayStation VR headset.
Capcom has developed an in-house RE Engine which combines a host of VR-related features to bring a new audio-visual experience and allow you to explore everything in gory detail.
Resident Evil 7: Biohazard has shifted over ten million copies as of October 2021. In the months and years after its release, it became one of the most successful horror games in terms of industry nominations and awards.
It was named Best VR Game at the 2017 Golden Joystick Awards and 2017's The Game Awards, as well as the 2018 SXSW Gaming Awards.
In 2018, the game also received multiple accolades at the National Academy of Video Game Trade Reviewers Awards spanning its sound effects, sound mixing in VR and VR-based control design.
The addition of the immersive VR has attracted many new gamers to the Resident Evil franchise.
In many ways, this is a game that feels like VR was made for, with plenty of frighteningly frantic experiences lurking around every corner, making it comfortably one of the scariest horror games in VR today.
2. SOMA
SOMA ranks highly as one of the scariest horror games, even if there are certain aspects of its game dynamics that are confusing.
However, despite the lack of a realistic and consistent stealth section, this is still one of the most engaging horror video games that draws comparisons with games like Bioshock due to its fusion of biotech and underwater game environments.
Rifling through the decrepit, underwater wreck of PATHOS-II, you'll encounter some serious problems.
This gaming world contains glitching humans aplenty, with a disgusting array of slimy creatures and growths to negotiate.
In this single-player game, you'll take control of protagonist Simon Jarrett, who attempts to uncover the mystery of this subsea research facility that's gone all too wrong.
One of few horror games to be available on Linux, Windows, OS X and the PS4 and Xbox One, Frictional Games has enjoyed widespread critical acclaim for SOMA.
Many critics dared gamers to give SOMA a try – even those that held a previous dislike for non-combat horror games.
SOMA took the survival horror genre to new heights, with clever, atmospheric audio and a powerful storyline helping to deliver one of the most spooky games that's well-paced throughout. In 2018, GamesRadar ranked SOMA eighth in their top 20 horror games of all time.
3. The Walking Dead: Saints and Sinners
Released in January 2020, The Walking Dead: Saints & Sinners is Skydance Interactive's immersive iteration of Robert Kirkman's The Walking Dead comic book series.
It was originally launched on VR via Oculus and Steam but was later unveiled on PlayStation VR and Oculus Quest. Every fibre of this game's existence is designed to create a feeling of loneliness, amid a zombie apocalypse.
The VR elements of this game are also physically and mentally draining, which help to create that feeling of desperation when face-to-face with oncoming zombies.
Using the larger weaponry to kill zombies in the house and on the surrounding streets requires the use of both hands. As the protagonist, you'll be given missions from isolated contacts or contacts elsewhere in the world via radio.
With extremely limited resources compared with other horror games, you'll battle hard for every scrap you can get your paws on.
The power of VR gaming is characterised in this game. Deep down you know that you are spending hours on your own, lurking around in buildings and areas you shouldn't be, but seeing a cluster of zombies bearing down on you is enough for your brain to flip its lid.
The biggest criticism is that this game is considered too realistic by some gamers, with success seemingly impossible on occasion.
4. Silent Hill 2
Fans of retro video games for Halloween should check out Konami's second iteration of the Silent Hill series. Silent Hill 2 has an engaging storyline to rival the best horror themed MMO games like The Secret World.
It focuses on protagonist James Sunderland, a man who receives a 'letter' from his deceased wife stating that she's at Silent Hill waiting to be found. It was first released on PlayStation 2 in 2001 before being ported across to Windows (PC) a year later.
The sequel to Silent Hill had been in the making for two years, with its plotline heavily influenced by a popular novel by Russian author Dostoevsky, titled Crime and Punishment.
In terms of its artistic influences, Silent Hill 2 also takes its horror games inspiration from the likes of iconic film directors namely Hitchcock, and Cronenberg. The beauty of Silent Hill 2 is that the enemies are by no means eviler than in the original release.
Of course, Pyramid Head and the nurses are scary enough, but James Sunderland's own personal demons are more fearsome than any other enemy as the town of Silent Hill brings them to bear.
Once James reaches Silent Hill, all he encounters are memories and sorrow related to the death of his wife. Every inch of this god forsaken town is crawling with horrors, with James having to dig deep to look beyond his personal anguish to discover what's really at play here.
Unfortunately for James – and you – the deeper you dig, the darker and creepier it gets.
Konami's atmospheric soundtrack for Silent Hill 2 was so popular that it eventually released its eight-track composition for purchase by gamers – proof if it were needed how important audio and sound effects are in developing the best horror games.
5. Amnesia: Rebirth
Swedish gaming developer Frictional Games published the third instalment of the Amnesia survival horror games franchise in October 2020. If you're after horror multiplayer games, this one is unlikely to be for you, given that it's exclusively a single-player title.
Its release coincides with the ten-year anniversary of Amnesia: The Dark Descent, with the first-person Rebirth assuming control of protagonist Tasi Trianon. A girl who is desperately seeking to find her friends amid dimly lit caves and ancient tombs.
As you meander through the caves and tombs, you'll notice the fear level of Tasi steadily rise.
The key is to avoid her hallucinations - when she begins to see things and hear voices in her head. It's your job to control her fear by evading monsters, cracking codes and sourcing sufficient light to navigate each environment.
Unlike some scary horror games, Amnesia: Rebirth does not contain a combat system. Consequently, as Tasi you can only run or hide from your enemies.
According to Frictional Games' co-founder, Thomas Grip, the concept of Amnesia: Rebirth was "survival".
Rather than short, sharp scares, the game's creators sought to develop an overarching claustrophobic narrative of loneliness akin to that of The Walking Dead: Saints & Sinners. Although this wouldn't be classified under the RPG games category, there's enough character development to consider it a horror-themed RPG.
Get into the spirit of the spooky season with us!
Don't forget, with the shorter days and longer nights, you've got all the time in the world to design a killer Halloween costume in honor of our most popular games. Participate in our costume design and makeup competition to be in with a chance of landing a Bad-El-Kazar in-game portrait.
You can also claim missing Fragments from in-game tournaments in some of our most popular titles, allowing you to rush into Halloween with brand new Champions in Teleria!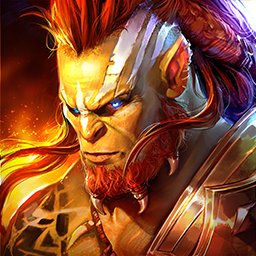 Raid: Shadow Legends
Collect 400+ Champions & Fight For Glory