The Best Gaming Phone Around: Top Five Mobile Gaming Devices in 2022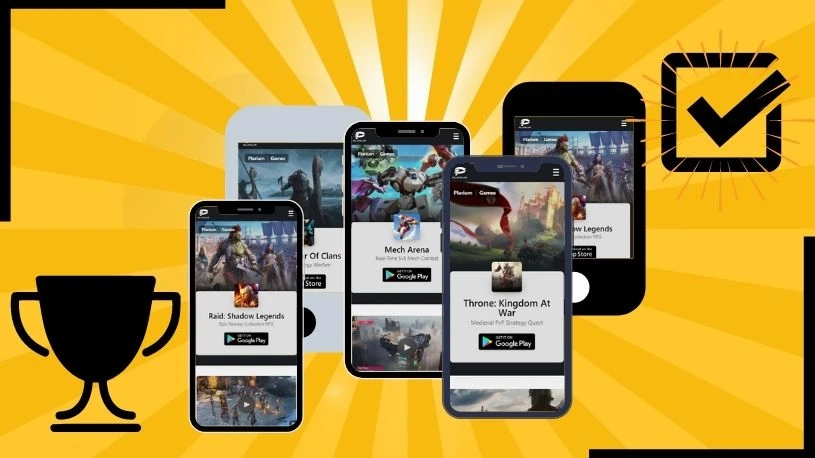 Ever wanted to game on the go like a pro? To delve into a dangerous cave to battle a mysterious monster while commuting on the bus? To be the first of your clan to defeat a gargantuan demon before the rest of your friends even woke up?
Well, check out below all the reasons to consider getting yourself a gaming phone, and our top 5 models!


ON DESKTOP & MOBILE
Gaming Phone vs. Non-Gaming Phone
All mobile phones can support games. Almost all modern smartphones can even handle complex multiplayer games and MMO RPGs, but just because a phone can do something, that doesn't mean it can do it well.
There might not be a strict definition of what a "gaming phone" is, but in reality, some devices simply outperform others. For a serious gaming experience, you would need a device that's designed for high frame rates and intense action.
Devices that we'd consider as "gaming phones" tend to have bigger screens, faster refresh rates, and be more ergonomic. When distinguishing between non-gaming and gaming phones, the latter are better suited for processing data, displaying visuals, and offering responsive controls.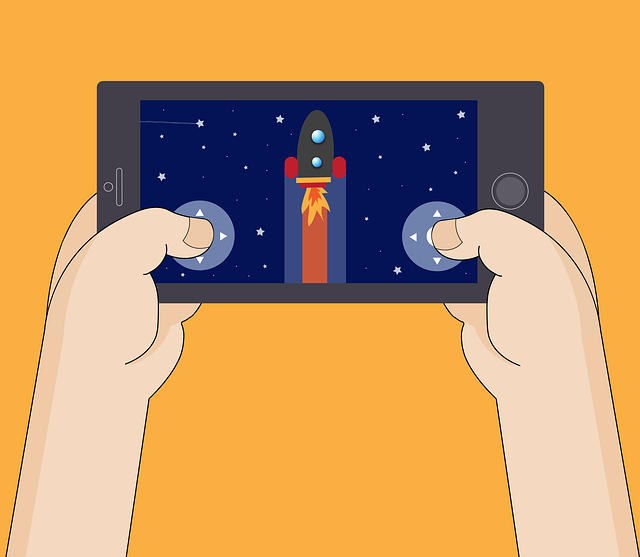 Image by Hatice EROL from Pixabay
The Five Qualities a Gaming Phone Must Have
To give you a better idea of how we picked out some of the best gaming phones on the market, here are five qualities that the top devices have in spades:
Large screens with refresh rates above the standard 60Hz
A lot of RAM and plenty of processing speed
Powerful speakers
Batteries that can last for hours
Attachable hardware, such as thumbsticks, cooling fans, extra grips
The 5 Best Gaming Phones in 2022
So, what is the best gaming phone on the market today? Quite frankly, there isn't one definite answer. Similiarly to looking for a new non-gaming phone (and like choosing between many things in life, when you think about it), finding the best gaming phone will depend on your own needs and preferences.
However, the following 5 devices score highly in all areas. We'll also tell you what their strengths are and what type of gamer they could be best suited for. So, if you're ready, let's look at some of the leading gaming phones out today.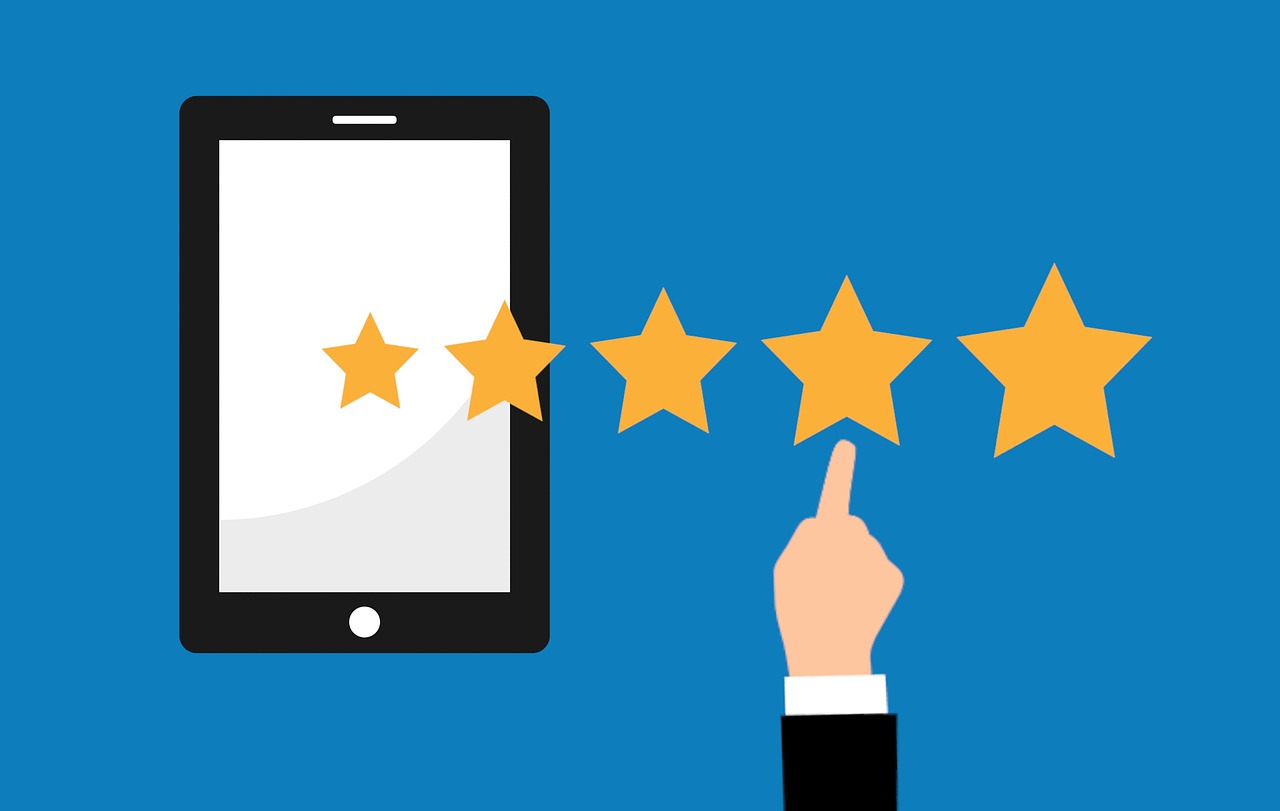 Image by mohamed Hassan from Pixabay
1. ASUS ROG Phone 5
The ASUS ROG Phone 5 ticks all the boxes when it comes to display and processing. The AMOLED screen measures 6.78 inches, and the refresh rate is 144Hz. Add to this the Snapdragon 888 processor and 16GB of RAM, and there isn't much this gaming phone can't handle.
There have been some software issues in the past, and you don't get a cooler. However, the ASUS ROG Phone 5 is extremely powerful, and it has two 3,000mAh batteries for long sessions. You can also connect a variety of peripherals. That makes it suitable for serious gamers, which is handy because the $980+ price tag makes it too expensive for casual gamers.
2. Black Shark 4 Pro
The Black Shark 4 Pro is a solid alternative to the ASUS if you're a mid-level gamer. It has the same size screen with an equally impressive refresh rate. You also get the same Snapdragon 888 processor, but slightly less RAM (8GB or 12GB). The Black Shark 4 Pro also can't compete with the ASUS in terms of battery life. However, the single 4,500mAh battery can be recharged to 90% capacity in just 15 minutes!
The main reason this gaming phone scores highly is its pop-up magnetic triggers. These inbuilt controls create a more tactile experience and mean you don't have to spend extra money on peripherals. Add to this relatively inexpensive price tag of less than $650 and this is a great gaming phone for novices.
3. Nubia Red Magic 5G
The clue is in the name of this gaming phone. It's a device that's fully tapped into the 5G revolution, which means it's perfect for gaming when you're not connected to Wi-Fi. Of course, that's not the end of its talents. This mobile gaming phone has a 6.65-inch screen that boasts a refresh rate of 144Hz and a resolution of 1080 x 2340.
The Snapdragon 865 handles processing, and you can choose between 8GB and 12GB of RAM. One downside to this device is the fact it only has a single 4,500mAh battery. The resolution also isn't a match for other top gaming phones and the software can be sluggish at times. However, it has a fan and liquid cooling system for long sessions. You can also customize the look of certain games and add 4D shock vibrations to create a more intense experience.
4. Lenovo Legion Phone Duel
This is Lenovo's first attempt at a gaming phone and, while it may be a little light in some areas, it's a solid device. The 6.65-inch screen comes with 1080 x 2340 resolution, and you get plenty of processing power courtesy of Snapdragon 865 Plus and either 12GB or 16GB of RAM.
The battery is also a solid 5,000mAh, and a pop-up camera means no screen space has been wasted. The real selling point for this gaming phone is the fact it's optimized for landscape displays. For entry-level mobile gaming, this is a top contender.
5. Oppo Find X5 Pro
This gaming phone is one of the most expensive on our list at over $1,100. However, for that price, you get an impressive performance. From a gaming perspective, there aren't any add-ons or specific pieces of hardware designed for gamers. However, where the Oppo shines is its performance.
It has a 6.7-inch screen with its LTPO AMOLED display and WQHD+ resolution. You also get the Snapdragon 8 Gen 1 processor with 12GB of LPDDR5 RAM, as well as 256GB of storage. So, if you're looking for a good all-rounder that can be used as a gaming phone or regular smartphone, the Oppo Find X5 Pro is an excellent choice.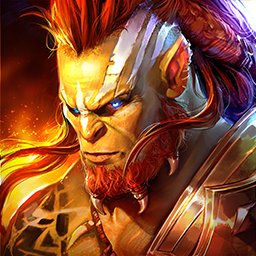 Raid: Shadow Legends
Collect 400+ Champions & Fight For Glory