Working as a Game Designer at Plarium

We'd like to introduce you to Barry O'Brien – our video game designer here at Plarium. In 2002, Barry graduated with a BA Honors in Digital & Design Animation from the prestigious Cumbria Institute of the Arts in the United Kingdom. The next year, he teamed up with Bizarre Creations as an environmental artist. He later moved on to level design. Nowadays, Barry lives in Israel with his wife Einat and their 3 kids – Dan, Ethan and Luke.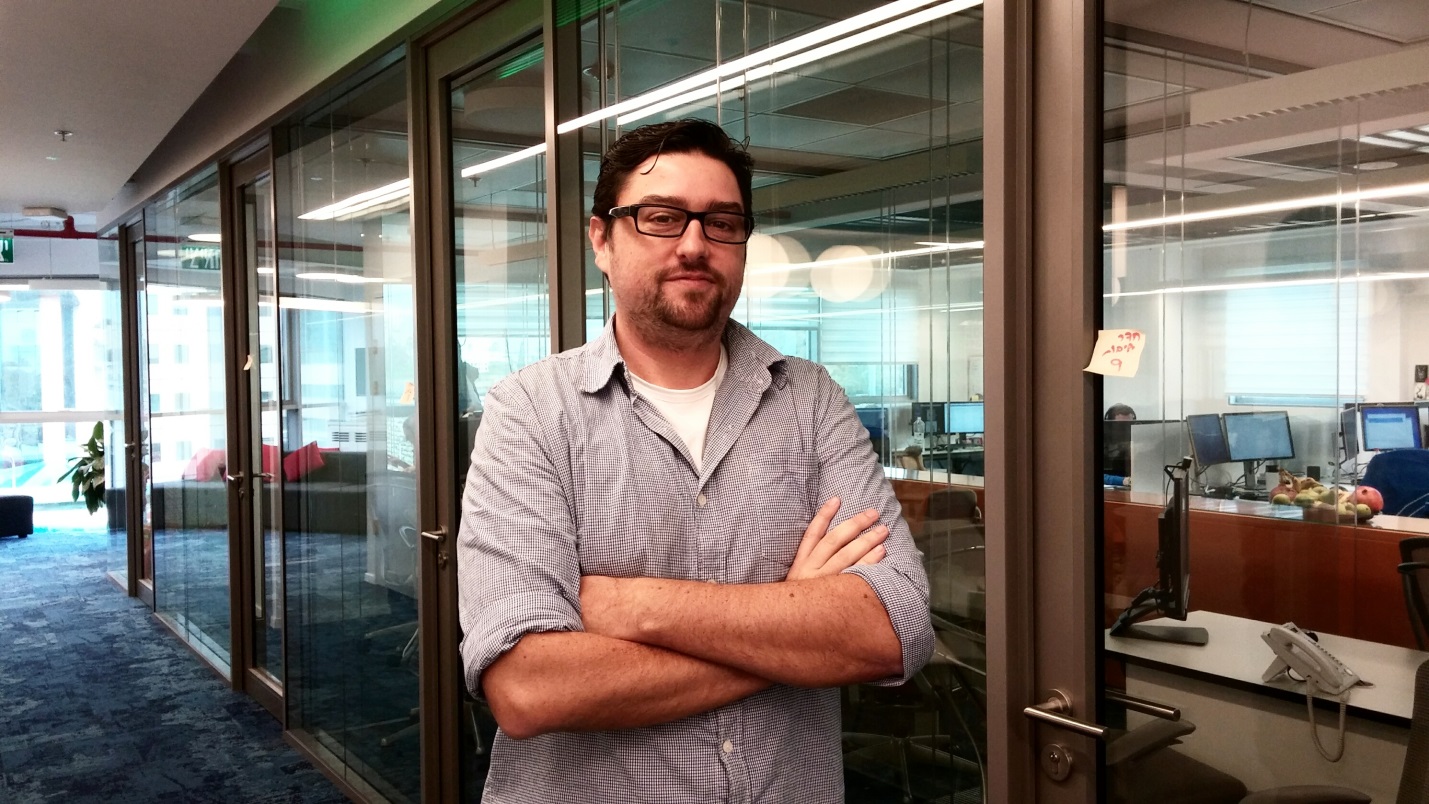 The Perks & Challenges of being a Game Designer
Many people in the gaming world consider being a game designer the ultimate job. The fact of the matter is that I completely agree with that thinking. We've got it pretty good – we get paid to play the games we love, but we also have to do a fair amount of work.
Gaming is lots of fun, and we have to make sure that everything going on behind the scenes keeps it that way. That's where the work component comes in. This is the thinking on the matter: The more you know about games as a designer, the better a game designer you will be.
As game designers, we see things from a different perspective because we are always analyzing the overall experience. If I experienced something awesome in a game, my first thought is what caused that? There are so many possible reasons why an experience is elevated from a player's perspective. It could be an incredible game mechanic, a character set piece, the confluence of several events or even an environment that I just landed up in.
Then there's the other side of things – the boredom. If I find myself going through the motions in a game with too much monotony, I ask myself the following question: What is missing here? What would make this game so much more fun to play?
The Mechanics of Game Design
On the work front, my days are spent writing mounds of game design documents. This includes things like creating flowcharts, system spreadsheets and related text. All game designers are faced with the same challenges, namely creating the perfect game balance.
Players want to be challenged at every level of the game, but they also want fairness. In other words there must be a skill-based component which allows players to defeat real opponents or artificial intelligence opponents. For me, and other game designers, game balance is the make or break factor. You cannot begin to imagine how much time, effort and expense goes towards this very component. It is an ongoing process that potentially lasts as long as the game itself.
If you're wondering what types of skills are needed to be a great game designer, you're in luck! Good candidates have an incredible command of the English language in both written and spoken formats. Highly educated folks are always in demand and it helps to have terrific maths abilities. Things like logic, analytics, an in-depth knowledge of the gaming industry and related products certainly helps. Of course, you have to enjoy what you do because that translates into riveting gaming entertainment.
The Pressure Cooker
It may appear to be all fun and games, but there is a very serious side to game design. The actual creation of a game requires the entire team to cooperate. But at the end of the day it's the game designers that create an incredible game experience. You may be surprised to learn how many different departments comprise a game studio, with sound, development, art, animation and GUI units all working synergistically to perfect the final product.
But guess who they all look up to for direction - the Game Design team. For this reason, the Game Design team must have a clear understanding of the game vision.
At the end of the day, being a game designer is a great career choice. It is rewarding, exciting and challenging. If you're interested in making a career out of Game Design, I would have no hesitation in recommending it to you. Thanks to the power of incredible game development software, free 3-D animation and YouTube, anyone can learn about Game Design from the comforts of home.
Once you perfect your skills, you'll be in a great position to get a job in the gaming industry. If you're little stuck about where to begin, why not consider Plarium. It's a fantastic independent studio which really encourages and fosters collaboration and creative thinking. Plarium is continually pushing the boundaries – that's precisely the type of environment you want to work in.
Close your eyes for a moment and let your imagination conjure up the most fantastic and exciting game environment. Now imagine working towards creating that very Game Design and bringing it to life right before your very eyes. That's what makes this vocation so thrilling.
Raid: Shadow Legends
Collect 400+ Champions & Fight For Glory