6 Epic 4th of July Video Games to Play in 2022 & Beyond
If you're still feeling patriotic after this year's Independence Day celebrations, there's no better way to continue the celebrations now, or get further hyped up for next year's 4th of July, than to enjoy some American and Independence Day-themed video games.


ON DESKTOP & MOBILE
To celebrate "America's Birthday", we've put together a hit-list of 4th of July video games that perfectly showcase the land of liberty, freedom, and equality that the United States proudly stands for.
1. Assassin's Creed III
Assassin's Creed III is set in Native America, amid the Revolutionary War. The fifth major release from the Assassin's Creed franchise, Assassin's Creed III follows protagonist Connor Kenway, the ancestor of series protagonist Desmond Miles, in his fight to assume overall control of the colonies.
The beauty of this release – and with so many of the Assassin's Creed titles – is the open-world style, giving you the ability to explore 18th century Boston and New York City on foot from a third-person viewpoint during your 4th of July holiday.
Word of caution: it's fair to say that the United States isn't painted in the saintliest of lights in this game, so if you're looking for a more uptempo and lighthearted play, it may be worth looking at another title.
2. Madden NFL 22
American Football is undoubtedly the most popular sport in the US, so 4th of July would be weird without a spot of gridiron! Madden NFL 22 is the latest available version of the Madden series, with NFL 23 slated for release in August ahead of the new season.
It's no surprise that quarterbacks Tom Brady and Patrick Mahomes star in a joint cover of this release as the formidable pair have remained on the lips of all football fans since Super Bowl LV.
One of the most intriguing additions to Madden NFL 22 was the "home field advantage" system. Home teams were given the ability to generate "momentum credits".
The home crowd get louder and harder behind their team and the stamina of away teams is sapped faster than in previous versions. It's an interesting take, with home advantage counting more heavily in real life too.
3. Grand Theft Auto V
The 2013 release of Grand Theft Auto V was an absolute hit with American gamers. In fact, it was still comfortably in the top ten of unit sales in the US as recently as 2020. Although it might be a somewhat strange choice as a patriotic 4th of July game, hear us out.
Rockstar Games used this iteration to shine a spotlight on the harsh realities of the so-called "American Dream". There is a sense of tongue-in-cheek about the pursuit of the American Dream.
The game includes cynical get-rich-quick opportunities and parades celebrating the stars and stripes, alongside gunfights and carjacking. Like Assassin's Creed, GTA V is another open-world game, allowing you to roam the fictional streets of Los Santos (Los Angeles).
If you're looking for additional games available for download, you should also consider the all-action GTA Online multiplayer mode to get your teeth stuck into, ahead of 4th of July 2023.
4. Red Dead Redemption
Although everyone is talking about its prequel right now, Red Dead Redemption could just be the perfect 4th of July video game.
Set amid the collapse of the American frontier in the early 20th century, you take charge of protagonist, John Marston. Marston is enraged at having lost his wife and son, who were taken hostage by the government while he worked for them as a "gun for hire".
This third-person game sees you explore much of western US and North Mexico on foot and horseback. An in-built morality system – influenced by the decisions you take with Marston – can build his in-game honor and reputation.
Meanwhile, the "Dead Eye" shooting mechanic makes it possible to tackle multiple enemies in slow motion. It's one of the finest video games of the modern era.
Its development team at Rockstar San Diego spent time visiting historical US landmarks to get a feel for the environment. With unnerving realism, this is one of the elite action-adventure RPGs and a sure-fire winner for gamers on 4th of July.
5. MLB The Show
We all know how we Americans love our sports, so we thought it prudent to squeeze a second sports sim into our 4th of July games list.
MLB: The Show has been a celebration of Major League Baseball ever since its inaugural release in February 2006. It remains the only MLB baseball sim available on console and desktop. MLB: The Show 22 is the latest release, hitting the shelves in April this year.
It was the first of the franchise to be made available on a Nintendo console – the Nintendo Switch – having been exclusively on Sony PlayStation and Microsoft's Xbox suite of consoles.
The latest iteration has received warm reviews from the industry and baseball fans alike. The gameplay and expansion of game modes like the March to October series have further improved its longevity beyond 4th of July too.
6. Independence Day
It would be somewhat remiss of us to overlook the 1997 video game classic Independence Day ahead of 4th of July.
Inspired by Roland Emmerich's Hollywood blockbuster the previous year, Independence Day was the brainchild of developers Radical Entertainment.
Released on both the PlayStation and Sega Saturn – as well as desktop (Windows) – this combat flight simulator requires you to complete 13 aerial missions in a bid to thwart invading alien life forms in North America.
As you complete each mission, you'll unlock additional fighter jets that you can use for future missions, giving you extra pep in your step. Although sales of this game were strong upon release, it fared worse with industry critics.
Many described it as perfectly playable, but somewhat one-dimensional, with many of the missions looking and feeling very similar.
However, if you're just looking for a one-off patriotic blast for the 4th of July holiday, then knock yourself out!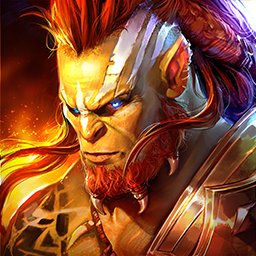 Raid: Shadow Legends
Collect 400+ Champions & Fight For Glory