Die Top 4 Online Spiele für Silvester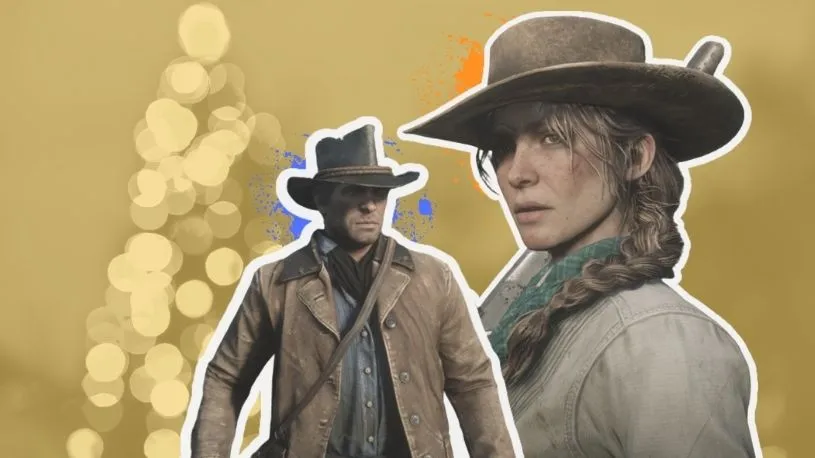 Du suchst nach Online Spielen für Silvester, weißt aber nicht so genau wo du anfangen sollst? Keine Sorge: Bei uns bist du genau richtig. Wir zeigen dir die besten Online Spiele Silvester, sodass du bei jeder Gelegenheit genau richtig unterhalten bist.

Ganz egal, ob du alleine feiern willst oder einfach nur keine Lust hast, auf der anstehenden Party viel Konversation zu betreiben: Mit unseren Silvester Spielen Online kommst du in jedem Fall voll auf deine Kosten.
Hast du Lust dem Moment entgegenzufiebern, wenn die Uhr Mitternacht schlägt, aber die folgende After-Party interessiert dich nicht die Bohne? Vielleicht interessierst du dich ja für Puzzle Games? Oder du fragst dich ganz allgemein: Welches Spiel passt zu mir? Wir haben in jedem Fall das richtige Spiel für dich, denn unsere Online Spiele für Silvester Auswahl ist exquisit.
Denn statt bis in die Puppen wach zu bleiben, willst du vielleicht lieber bei der wahrscheinlich besten Unterhaltungsmethode der Welt entspannen: beim Gaming! Egal ob du gern auf der Handheld Konsole spielst oder dich am meisten für die besten PC Spiele 2021 interessierst; und auch unabhängig davon ob du alleine oder mit Freunden spielen willst: Gaming ist immer angebracht.
Aber natürlich nur, wenn du die richtigen Spiele spielst! Denn ein komplexes RPG ist vielleicht nicht das richtige, um die Nacht durchzumachen. Und genau da kommen unsere Spiele zu Neujahr richtig.
Denn mit unserer Auswahl bist du immer perfekt beraten: Verliere dich in der Welt der digitalen Games und mach die Nacht zum Tag, mit unseren Online Spielen für Silvester.
Online Spiele für Silvester: Vier der besten Spiele zu Neujahr
Was wir dir ganz sicher sagen können ist, dass Gaming eine super Möglichkeit sein kann, um den Neujahrstag zu feiern.
Der Markt ist inzwischen riesig: Schau dir nur mal die lange Liste der besten Android Spiele 2021 an! Und dann rechne noch die ganzen Games für Konsolen, PCs und Handhelds dazu - da kommt man kaum mit!
Deswegen haben wir dir eine Auswahl aus vier Games herausgesucht, die dich definitiv an Neujahr unterhalten werden und dabei auf eine gute Balance aus simplen und komplexen, Solo und Multiplayer Games geachtet.
Ob du also alleine in eine epische Welt eintauchen willst oder einfach nach den besten kostenlosen online Spielen suchst: Unsere Online Spiele für Silvester werden dir gefallen!
Das immersivste der Silvester Spiele Online: Red Dead Redemption 2
Diesen Titel kennst du sicher schon, deswegen steht er in unserer online Spiele Silvester Liste auch ganz oben: Red Dead Redemption 2 bietet dir einen beinahe endlosen Stream an Content, eine riesige frei begehbare Spielwelt und unzählige geniale Charaktere.
Computerbild hat seinen Test zum Game nicht umsonst mit "einsatteln und eintauchen" beschrieben, denn genau das tust du bei Red Dead Redemption 2: Du sattelst dein Pferd, machst deinen Revolver schussbereit und reitest dann in bester Wild-West-Manier in den Sonnenuntergang - oder eher in eine riesige Auswahl an epischen Kämpfen, witzigen Missionen und mehr. Bei Metacritic gehört das Game zu den am besten bewerteten Spielen der letzten Jahre.
Da ist es hochverdient, dass es auch unsere Liste der Online Spiele für Silvester anführt.
Wenn du nach einem richtigen Epos suchst, Online Spiele Silvester dich reizen oder du einfach mehr Tiefgang als zum Beispiel beim Puzzle gratis spielen willst, dann ist Red Dead Redemption 2 für dich genau richtig!
Das cleverste der Online Spiele für Silvester: The Sims
Kommen wir jetzt zu einem ganz anderen Kaliber, das aber auf einer Silvester Spiele Online Liste nicht fehlen darf - The Sims!
Wenn du nach einer Solo-Beschäftigung an Neujahr suchst, dann ist die Sims-Reihe vielleicht genau das Richtige für dich.
Mehr als 200 Millionen Spiele der Serie wurden von EA bisher verkauft, damit stehen die lustigen, aber ausdrucksstarken Sims sehr weit oben auf der Liste der erfolgreichsten Games aller Zeiten.
Die Sims 4: Cottage Living ist dabei perfekt für jeden, der an Neujahr zwar keine Lust auf andere Leute hat aber dennoch Gesellschaft will und daher verdient Teil unserer Liste der Online Spiele für Silvester: Die Sims sind zwar nicht mit dir in einem Raum, aber mit ihren Dramen und Familienkriegen, ihren witzigen Hobbys und Charaktereigenschaften, unterhalten sie dich genauso gut wie echte Gesellschaft. Inklusive Millionen von Spielern, die so wie du vor dem Bildschirm sitzen.
Mit The Sims Free Play: Party of the Decade, das 2021 auf den Markt kam, kannst du außerdem perfekt kostenlos zocken und das Spielprinzip einmal ausprobieren. Eines der besten Spiele zu Neujahr!
Das einfachste der Online Spiele für Silvester: Bubble Shooter
Nicht alle Silvester Spiele Online müssen komplex sein und eine gigantische Story bieten - für so etwas sind die besten RPG Spiele vermutlich ohnehin besser geeignet. Stattdessen kannst du mit Bubble Shooter ganz entspannt die Nacht (und den folgenden Tag) verbringen.
Das Spiel ist wirklich easy: Mit einer kleinen Kanone reihst du Bubbles aneinander und immer dann, wenn drei davon in der gleichen Farbe sind, verschwinden sie.
Total einfach, aber auch richtig süchtig machend. Die besten Match-3 Games sind schon seit Jahrzehnten vor allem bei Casual Gamern sehr beliebt und Bubble Shooter ist ein perfektes Beispiel dafür, warum das Genre so populär ist.
Und das Beste an diesem einfachsten der Online Spiele Silvester ist, dass du während dem Gaming noch mit anderen Leuten reden kannst. Wenn du also gern zocken und trotzdem unter Menschen sein willst, ist Bubble Shooter wirklich perfekt für deinen Start ins neue Jahr.
Unsere Multiplayer-Wahl der besten Online Spiele für Silvester: Echo VR
Früher hat man mal Konsolen wie die Nintendo Wii verwendet, wenn man gemeinsam mit Freunden am Neujahrsabend spielen wollte. Heute schnappt man sich lieber ein VR-Headset und zockt Games wie Echo VR!
Online Spiele für Silvester sind dann perfekt, wenn sie deinen Gästen neue Erfahrungen bieten. Und mit Echo VR kannst du genau das tun: Das Game ist eine futuristische Mischung aus Fußball und Rugby. Die Spieler treten in Teams an und müssen Tore schießen. Der Twist: Das alles spielt sich in einer schwerelosen Umgebung ab, du schwebst also durch die Arena!
Es gibt auch Special Features wie Booster und Blocker, die du einsetzen kannst, um deine Siegchancen zu erhöhen. Klar, du könntest auch 3 gewinnt umsonst spielen. Aber Games wie Echo VR sind super immersiv und locken einfach jeden an den Screen.
Wenn du uns fragst, ist Echo VR eines der besten Online Spiele für Silvester überhaupt!
Online Spiele für Silvester: Auf Wiedersehen 2021, hallo 2022!
Unsere Online Spiele für Silvester bieten dir eine breite Auswahl für jeden Gamer. Leg also einfach los und genieße den Start ins neue Jahr.
Froher Neues!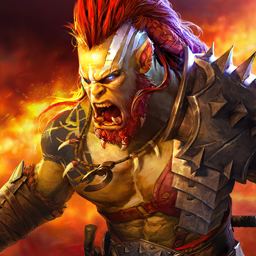 RAID: Shadow Legends
Sammle über 700 Champions & kämpfe um Ruhm