Du willst also ein MMO Clan-Anführer werden?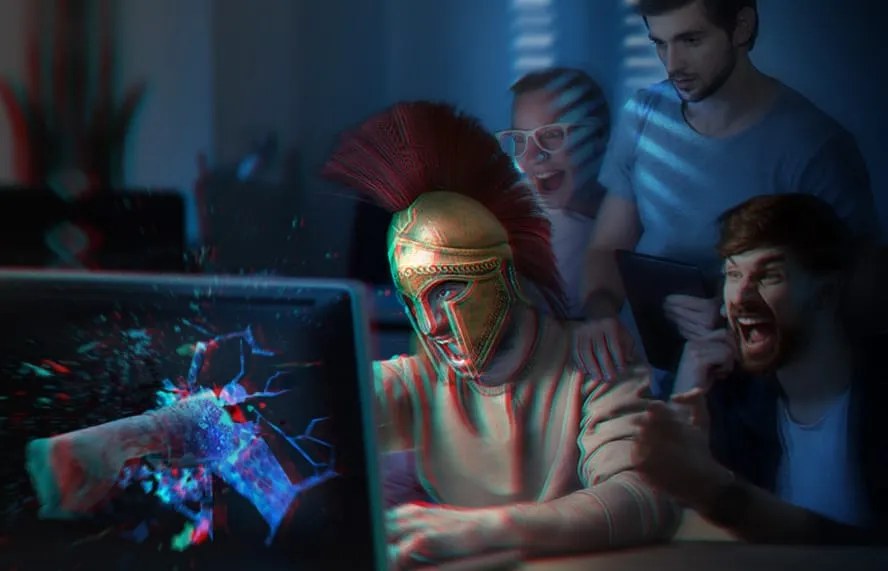 Ein guter Anführer ist zweifellos einer der wichtigsten Aspekte eines Videospiel-Clans. Jemand, der die Verantwortung für die Zukunft des Clans übernimmt, spielinterne Veranstaltungen organisiert, eine Webseite betreibt (oder mindestens ein eigenes Forum) und all das übernimmt, was ein Geschäftsführer eines Unternehmens auch im echten Leben tun würde. Einige sagen, dass die Rolle eines Clan-Anführers ein Vollzeitjob ist, und damit liegen sie nicht ganz falsch. Doch wenn die Rolle eines Clan-Anführers ein Vollzeitjob ist, welche Qualifikationen braucht man, um der bestmögliche Clan-Anführer zu sein?
Was ist ein Clan?
Bevor wir über Clan-Anführer sprechen, sollten wir die Grundlagen klarstellen. Laut Wikipedia ist ein Videospiel-Clan, eine Gilde oder eine Fraktion "eine organisierte Gruppe von Spielern, die regelmäßig gemeinsam in einem oder mehreren Multiplayer-Spielen spielen. Diese Gruppen können in Größe von ein paar guten Freunden, die am Wochenende zusammen spielen, bis zu einer Organisation mit tausenden von Mitgliedern variieren. Da diese Definition nicht besonders Präzise ist, ist die Anzahl der zu jedem Zeitpunkt aktiven Clans beeindruckend. Denke nur an alle Online-Spiele und MMOs, die es gibt... Und multipliziere diese Zahl um ein Vielfaches. Es gibt mehr Videospiel-Clans, als man je im Auge behalten könnte, in jedem Spielgenre und Untergenre.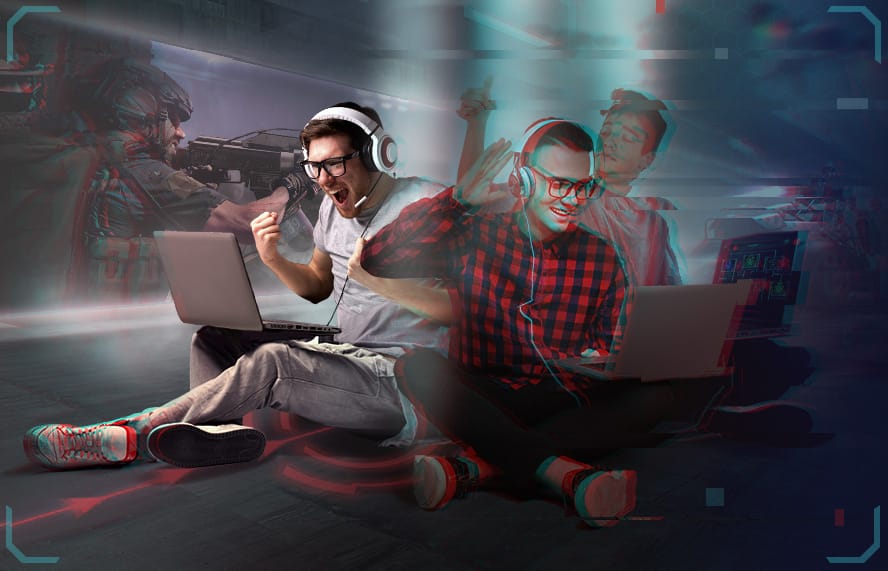 Spieler können in MMORPGs, Multiplayer-Egoshootern und Online-Strategiespielen mit Clans rechnen. In MMORPGs und Strategiespielen spielen Clans jedoch die größte Rolle. Bungie sorgte vor Kurzem für große Aufregung, als sie einen Clan-Support für ihr neues Spiel "Destiny 2", die Fortsetzung ihres berühmten RGP/Shooter-Mixes, ankündigten. In Rollenspielen ermöglichen Clans (hier auch manchmal Gilden genannt) Spielern, Dungeons zu überfallen und sich gemeinsam mit Personen, deren Fähigkeiten sie vertrauen, schwierigen Gegnern zu stellen. In Multiplayer-Strategiespielen sind Clans jedoch zehn Mal so wichtig. Strategiespiele konzentrieren sich auf das Erobern und den Kampf um Ressourcen und Territorium. Da ein einzelner Spieler keine Chance hat, mehrere Feinde zu schlagen oder die Kontrolle über die gesamte Karte an sich zu reißen, schließen sie sich in Gruppen gleichgesinnter Spieler unter einem Wappen zusammen. Diese Clans treten gegeneinander in einem Kampf um die Vorherrschaft im Spiel an - und genau hier kommt der Anführer auf den Plan. Ohne eine gute Leitung hat ein Clan keine klare Richtung - keine Person, welche die Spieler auf ein gemeinsames Ziel hin organisieren kann.
Nachdem wir uns mit einigen bemerkenswerten Clan-Anführern unserer eigenen Spiele unterhalten haben, konnten wir eine Liste der Eigenschaften erstellen, die einen guten Clan-Anführer ausmachen und was sie tun sollten.
Mache deine Vision zur Realität
An erster Stelle muss ein Anführer eine Vision haben und die Fähigkeit, das Ziel seines Clans deutlich zu definieren. Was ist der Zweck des Clans? Zu expandieren und mehr Territorium zu erobern? Auf dem Schlachtfeld über alle anderen Clans zu dominieren? Einen sicheren Raum zu bieten, in dem Spieler einander treffen können? Es ist wichtig, dass der Clan eine Mission hat, ansonsten schwebt er nur ziellos herum und ist ein gefundenes Fressen für besser organisierte Clans. Dazu gehören auch Pläne für ganz alltägliche Aufgaben. Wenn ein Clan "der Beste" werden will, muss zuerst definiert werden, was genau dieses "Beste" ist und ein Plan entwickelt werden, um dieses Ziel zu erreichen.
Es ist der Job des Anführers, sicher zu stellen, dass jedes Clanmitglied (oder potentielles Mitglied) sich der Mission des Clans bewusst ist und dass alle an einem Strang ziehen, um diese Vision in die Realität umzusetzen. Aus diesem Grund ist der Anführer verantwortlich dafür, sicherzustellen, dass jede Entscheidung, die er oder ein anderes Mitglied trifft, den Werten, Visionen und der Mission des Clans entspricht.
Fortuneteller, der Anführer des Clans The Void in "Stormfall: Age of War", fasst diese Idee mit ein paar einfachen Worten zusammen: "Habe eine Vision und halte dich daran! Habe ein paar Regeln und erwarte, dass alle Mitglieder sich daran halten... auch du selbst!"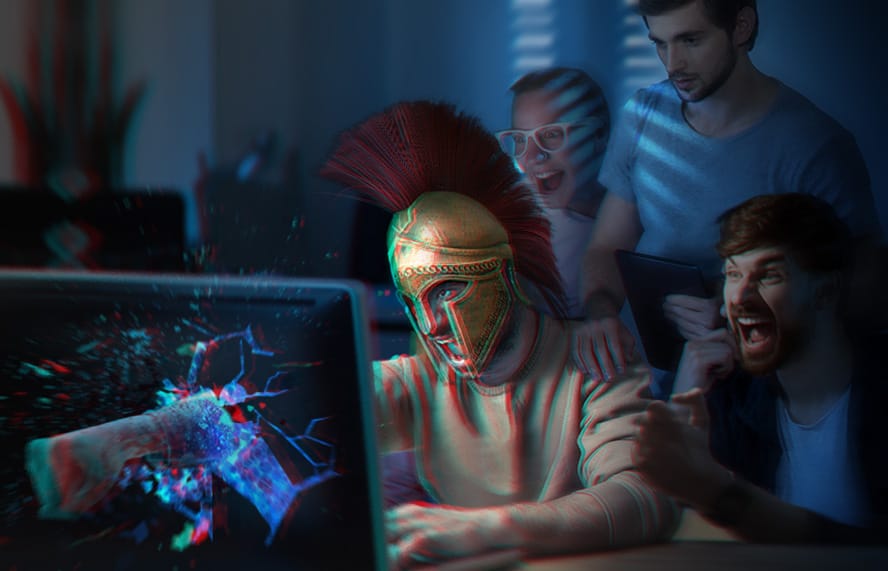 Außerdem gibt es da noch den Manager-Aspekt. Ein guter Anführer muss stets das Wohl des Clans berücksichtigen und sicherstellen, dass alle Mitglieder fair und respektvoll behandelt werden. "Fair" ist ein schwieriges Wort, da nicht jeder diesen Begriff gleich definiert. Was für einen Spieler fair ist, gefällt einem anderen nicht so sehr - so ist das einfach. Der Anführer muss also auch in der Lage sein, mit Beschwerden umzugehen, egal ob es darum geht, jemanden zu befördern, Beute oder Ressourcen zu vergeben, die Kontrolle über ein Territorium abzugeben oder sogar ein potentielles Mitglied abzulehnen.
Da ein Clan aus vielen verschiedenen Leuten mit eigenen Ideen und Spielstilen besteht, sind Konflikte zwischen den Rängen unvermeidbar. Ein guter Anführer weiß, wann man Streitigkeiten einfach ihren Lauf lassen und wann man einschreiten muss, um für Ruhe und Gerechtigkeit zu sorgen. Gutes Verhalten zu belohnen ist leicht, doch es kann ziemlich schwer und unangenehm sein, unerwünschtes Verhalten zu bestrafen. Erläutere deine Entscheidungen daher klar und auf eine Weise, die keinen Zweifel daran lässt, dass du die beste Entscheidung für den Clan getroffen hast.
Kostas Konstandinidis, Co-Leiter des Clans Halles Nationality in "Sparta: War of Empires", weiß, dass es sich lohnt, Gnade zu zeigen und fair zu sein, man aber auch mal bestimmt sein muss: "Sei stets diplomatisch, aber auch furchtlos." Du musst einen Ausgleich zwischen diesen beiden Seiten finden. Nur mit Erfahrung kannst du lernen, wo genau diese Balance liegt."
Kenne deinen Clan
Um einen Clan anzuführen, musst du die Leute kennen, die du anführst. Offene Kommunikation mit so vielen Mitgliedern wie möglich gibt dir einen hilfreichen Einblick in ihre Gewohnheiten, Ziele und Persönlichkeit. Es ist wichtig, Spielern Rollen zuzuordnen, in denen sie sich wohlfühlen, die ihnen aber auch liegen. "Killer", die nur an PvP interessiert sind, sollten immer in großen Angriffen gegen andere Clans eingesetzt werden. "Aufsteiger" wenden gern Geld und Zeit darauf auf, dass der Clan ein großes Territorium hat und in den Ranglisten oben steht. Selbst "Soziale", die auf dem Schlachtfeld nicht besonders aktiv sind, sind wertvolle Mitglieder, da sie häufig über tiefe Einblicke in gegnerische Clans verfügen.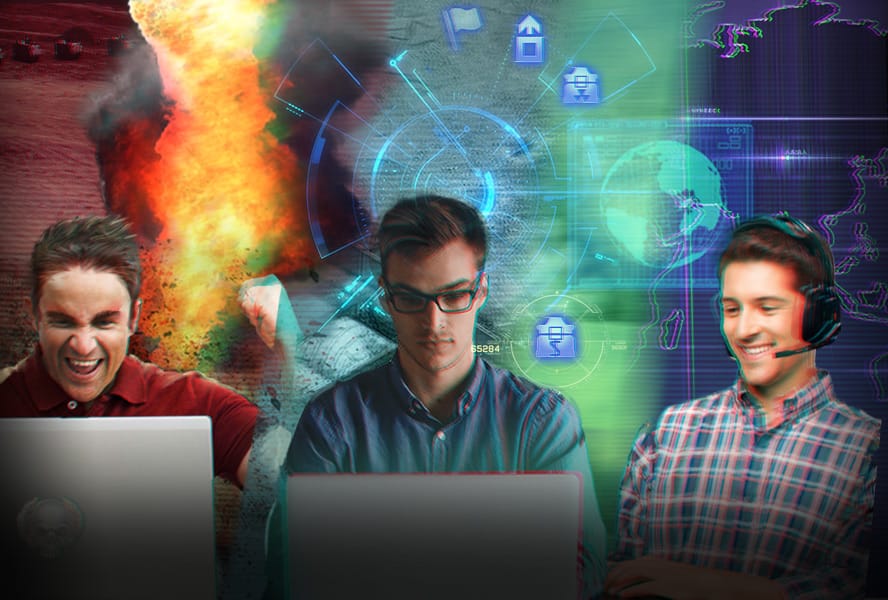 Die meisten Spiele bieten integrierte Wettbewerbe, welche Anführern die Gelegenheit bieten, an der Seite von Clanmitgliedern zu spielen und mehr über sie zu lernen. Diese Ereignisse ermöglichen dir, kurzfristige Ziele für den Clan zu setzen, mehr über seine Stärken und Schwächen zu lernen und dazu, welche Spieler sich besonders hervorheben. Daraufhin kann ein Anführer die langfristigen Pläne entsprechend anpassen. Zu wissen, welche Ziele im Spiel realistisch sind, führt zu häufigeren Siegen und steigert generell die Stimmung im Clan. Jeder Sieg, ganz egal wie klein, kann Spieler dazu bringen, mehr zu spielen und einen größeren Beitrag zum Clan zu leisten. Aus diesem Grund ist es sehr wichtig, an der Seite seiner Spieler zu spielen, ihren Stil, ihre Präferenzen und Fähigkeiten kennen zu lernen und sich auf die Tätigkeiten zu konzentrieren, die für sie richtig sind.
Sparhawk122, Anführer des Clans OCP OMNICORP in "Soldiers Inc: Mobile Warfare", erinnert uns daran, dass ein glücklicher Clan ein guter Clan ist: "Eine Allianz besteht nicht nur aus dem Anführer, sondern aus dem ganzen Team. Und wenn das Team glücklich ist, bringt es bessere Leistung."
Eine hohe Motivation im Team ist wichtig, um den Clan aktiv zu halten. Ein Anführer muss jedoch auch verstehen, dass Leute noch ein Leben außerhalb des Clans und Spiels haben. Einige Spieler wollen nicht andauernd als Teil einer Gruppe spielen und wieder andere haben keine Zeit, den ganzen Tag mit der Stärkung ihrer Charaktere oder Basis zu verbringen. Wenn du Spieler dazu zwingen willst, mehr Zeit und Geld in den Clan zu investieren, als sie wollen, geben sie das Spiel wahrscheinlich ganz auf. Hilf Spielern stattdessen, das perfekte Gleichgewicht zwischen ihrem Alltag und ihren Pflichten für den Clan zu finden.
An dieser Stelle ist es wichtig, dass du dich mit der Zusammensetzung des Clans vertraut machst. Das Verhältnis zwischen Männern und Frauen, dem persönlichen Hintergrund der Spieler usw. All dies ist in den Händen eines motivierten Clan-Anführers ein mächtiges Werkzeug. Lerne mehr darüber, wie wichtig deinen Spielern der Ausgleich zwischen ihrem Privatleben und dem Clan ist und wofür sie gewillt sind, Geld auszugeben. Dies kann sich auf viele wichtige Entscheidungen auswirken, einschließlich auf die Struktur deines Clans.
Sehen wir uns zum Beispiel die Struktur zweier zufällig gewählter Clans aus zwei Spielen an: "Soldiers Inc." und dessen mobile Variante "Soldiers Inc: Mobile Warfare". Es ist nicht überraschend, dass vorrangig Männer (90 %) dieses Spiel spielen, welche selbst Militärveteranen sind oder fürs Militär oder eine Art Sicherheitsdienst arbeiten (60 %). Der Hauptunterschied zwischen der Browser- und Mobilvariante ist der Unterschied zwischen ledigen und verheirateten Männern - 60 % der Browserspieler und 40 % der Mobil-Spieler sind verheiratet. Das Grund dafür ist sicher, dass der durchschnittliche "Mobile Warfare" Spieler jünger ist. Mit diesen Informationen bewaffnet kann ein Clananführer sich ausrechnen, welche Art von Spielern dem Clan beitreten, wie viel Freizeit sie haben, um das Spiel zu spielen, und wie treu sie dem Spiel bleiben können. All diese Details helfen dabei, realistische Ziele für Clanmitglieder zu setzen und eventuell auch die Befehlskette zu bestimmen.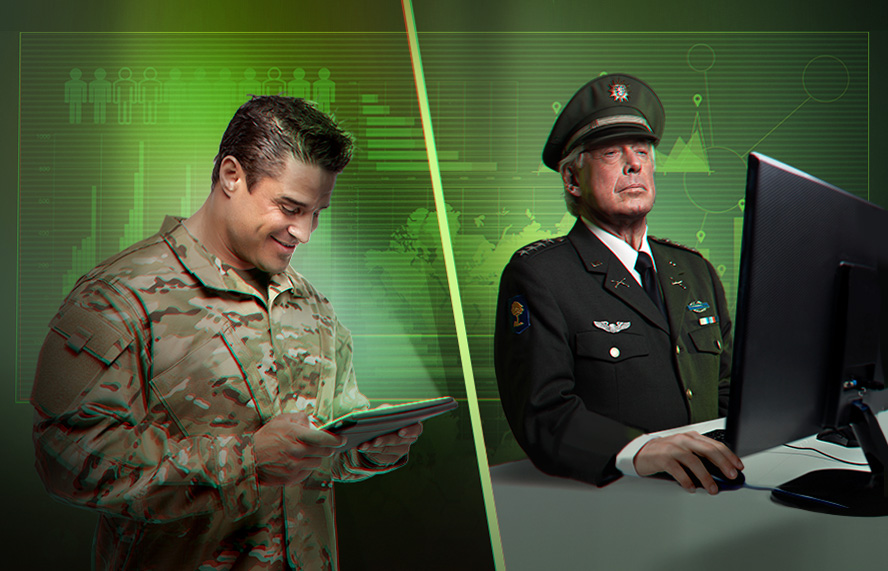 Versammelt eure Truppen
Kein Clan-Anführer sollte die Verantwortung ganz allein tragen. Einen Clan zu leiten ist einfach zu viel Arbeit für eine einzelne Person. Daher ist Delegation eine der wichtigsten Aufgaben eines Anführers. Finde ein paar Spieler, denen du vertraust, die sich selbst bewiesen haben, und befördere sie zu deinen Assistenten - gib ihnen die Befugnis, über bestimmte Dinge zu entscheiden. Die Rollen können klein sein, wie die Moderation des Clanforums, oder groß, so zum Beispiel die Verantwortung für die PvP-Aktivitäten des Clans.
Unserer Erfahrung nach leiden Clan-Anführer, die ihre Verantwortung nicht zwischen verschiedenen Leutnants aufteilen und versuchen, alles selbst zu erledigen, sehr schnell an einem Burn-Out. Wir haben schon erlebt, wie Top-Clans aus den Top 10 fallen, weil ihr Anführer in einem kritischen Moment einfach verschwand. Kein Clan-Anführer hat alle Antworten - die besten wissen, dass es dem Clan zugute kommt, wenn sie einige ihrer Aufgaben abtreten. Wenn du sonst nichts beachtest, diesen Rat solltest du beherzigen: Clans, die Aufgaben teilen und delegieren, halten viel länger.
Famu Naushad, der Anführer des Veteranen-Clans Spartans Elite in "Sparta: War of Empires", betont, wie wichtig es ist, einen vertrauenswürdigen zweiten Befehlshaber zu haben: "Eine Koalition zu führen ist nicht so leicht, wie man glaubt... eine gute Koalition braucht gute Führung, daher ist die Wahl des zweiten Kommandanten extrem wichtig."
Ein starker zweiter Befehlshaber ist für alle Clans wichtig, unabhängig von ihrer Größe. Es kann eine wahre Herausforderung sein, eine Gruppe von 5 - 6 Spielern dazu zu bringen, etwas zusammen zu unternehmen. Wenn niemand die Führung übernimmt und alle in die richtige Richtung schubst, geschieht nie etwas. Das ist im Grund die Arbeit, die ein Clan-Anführer jeden Tag übernimmt. Wenn ein oder zwei Leute die kleineren Verantwortlichkeiten tragen, hilft es dabei, dass alles glatt läuft.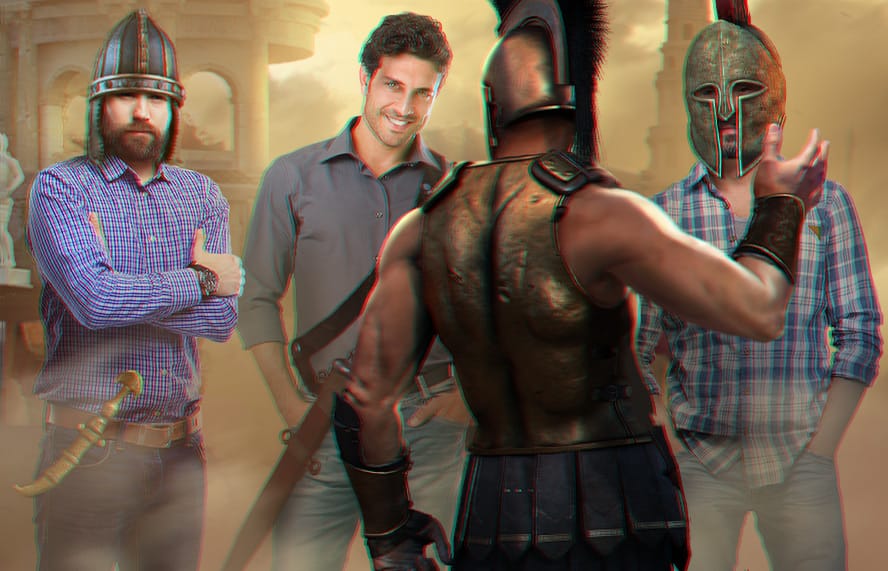 Clan-Führung 101
Wenn auf der Suche nach der Kurzfassung dieses Artikels nach unten gescrollt hast - hier ist sie. Der gesamte Artikel lässt sich mit einem einfachen und ziemlich offensichtlichen Wort zusammenfassen: Führung. Ein Anführer muss führen können. Es gibt keine festen Fähigkeiten und Stile für erfolgreiche Anführer, denn du hast die Wahl zwischen endlos vielen Stilen. Du kannst ein praktischer Anführer sein, der persönlich versucht, jedes Problem zu lösen, oder eher im Hintergrund bleiben und die entsprechenden Clanmitglieder die Dinge in erster Linie selbst regeln lassen. Egal, für welche Art der Führung du dich entscheidest, denke immer an folgendes:
Definiere eine klare Mission und teile diese deinen Clanmitgliedern mit
Lerne deinen Clan und seinen Aufbau kennen
Höre deinen Clanmitgliedern zu
Delegiere Aufgaben
Habe Spaß
Sorge dafür, dass alle anderen auch Spaß haben
Sicher, die Rolle eines Clan-Anführers ist kein Zuckerschlecken, doch wenn du es richtig machst, ist es eine der lohnenswertesten Erfahrungen, die du in einem Online-Spiel haben kannst!
Raid: Shadow Legends
Sammle über 400 Champions & kämpfe um Ruhm